ACLS Fellowship Program
Supporting outstanding scholarship in the humanities and interpretive social sciences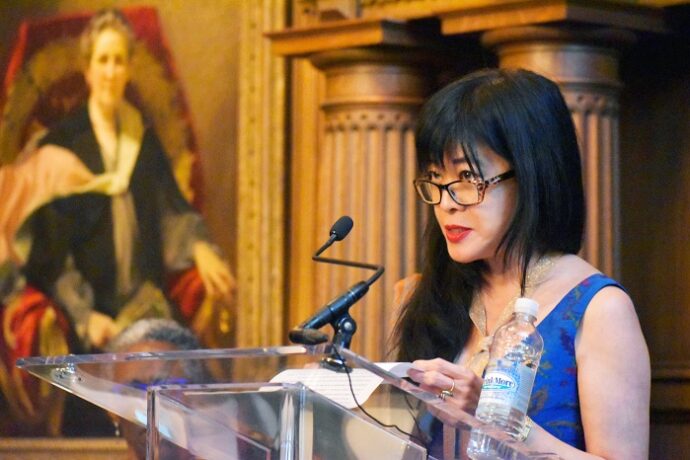 The longest running program in ACLS's portfolio, the ACLS Fellowship program supports outstanding scholarship in the humanities and interpretive social sciences. In the most recent competition year, ACLS awarded approximately $3.6 million in support to 60 exceptional scholars.
Given the disproportionate effect the current economic downturn has had on emerging, independent, and untenured scholars, ACLS continued in the 2021-22 competition year to offer these fellowships solely to untenured scholars who have earned the PhD within eight years of the application deadline.
The ACLS Fellowship program is funded primarily by ACLS's endowment, which has benefited from the generous support of esteemed institutions and individuals including The Andrew W. Mellon Foundation, Arcadia Charitable Trust, the National Endowment for the Humanities, the ACLS Research University Consortium and college and university Associates, past fellows, and friends of ACLS.
Fellowships include the following named awards:
ACLS Barrington Foundation Centennial Fellowships in Classical Studies
ACLS Carl and Betty Pforzheimer Fellowships in English and American Literature
ACLS Centennial Fellowships in the Dynamics of Place
ACLS Frederic E. Wakeman, Jr. Fellowships in Chinese History
ACLS H. and T. King Fellowships in Ancient American Art and Culture
ACLS/New York Public Library Fellowships (separate application required)
ACLS Oscar Handlin Fellowships in American History
ACLS Pauline Yu Fellowships in Chinese or Comparative Literature
ACLS Susan McClary and Robert Walser Fellowships in Music Studies
ACLS Yvette and William Kirby Centennial Fellowships in Chinese Studies
Opportunities & Deadlines