Stories
ACLS Connects Scholars, Societies, and Administrators at 2023 Events
In addition to the Annual Meeting, ACLS is hosting and participating in a number of convenings across the world in 2023. These include opportunities for ACLS fellows and grantees to share their work with each other and engage in professional development, as well as ACLS higher education initiatives designed to accelerate institutional change and equity in the academy. Learn more about the latest ACLS activities below.
Leadership Institute for a New Academy
Bronxville, NY and Tarrytown, NY
In July 2023, ACLS hosted two multi-day Leadership Institutes for a New Academy (LINA) at Sarah Lawrence College and in Tarrytown, NY. LINA is a year-long pilot initiative funded by the Mellon Foundation to galvanize faculty to forge career paths in administration that will strengthen the humanities and drive forward-looking change. The institute brought together 60 scholars with recent experience as deans or similar administrative positions to share strategies to address pressing challenges at the institutional level, including retaining faculty of color, curriculum design, and allocating institutional resources.
Getty/ACLS Fellowship Residency
Los Angeles, CA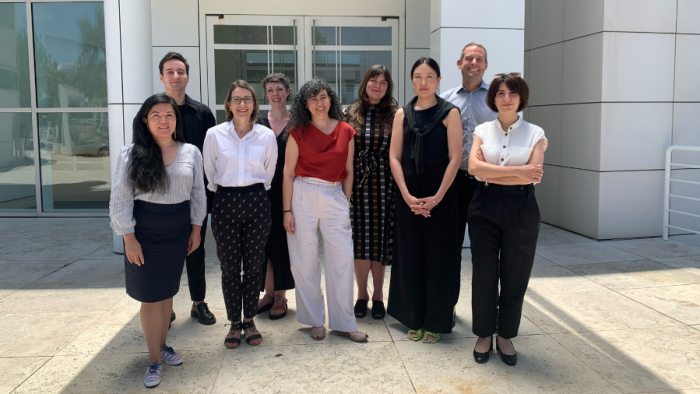 From July 17-19, 2023, Program Officers for US Programs Alison Chang and Nike Nivar Ortiz joined the 2022 cohort of Getty/ACLS Postdoctoral Fellows in the History of Art for a residency at the Getty Center in Los Angeles. This included presentations, discussions, and research appointments for select fellows at the Getty Research Institute Library.
Summer Institute in China Studies
New York, NY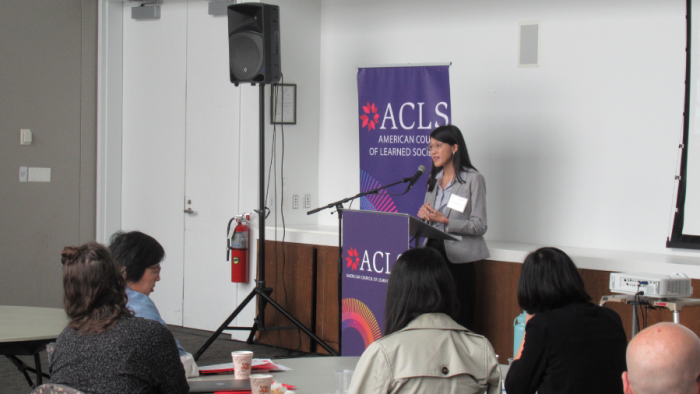 From June 27-28, 2023, ACLS hosted a Summer Institute in China Studies in New York, with the support of the Henry Luce Foundation. More than 35 Luce/ACLS Fellows in China Studies, scholars, experts, and ACLS staff convened for the event. The meeting included presentations on the fellows' research and curriculum development projects, discussions about knowledge co-creation and field-building collaboration, and feedback on the new China Studies Program design.
Intention Foundry
Columbus, OH and Atlanta, GA
Intention Foundry (IF) sessions in June 2023 provided a forum to advance equity, justice, and anti-racism within the academy. Emerging scholars, college and university administrators, and academic society leaders came together at The Ohio State University in Columbus, OH and Emory University in Atlanta, GA to identify and develop actionable solutions to social justice issues in higher education.
Summer Institute for the Study of East Central and Southeastern Europe
Blagoevgrad, Bulgaria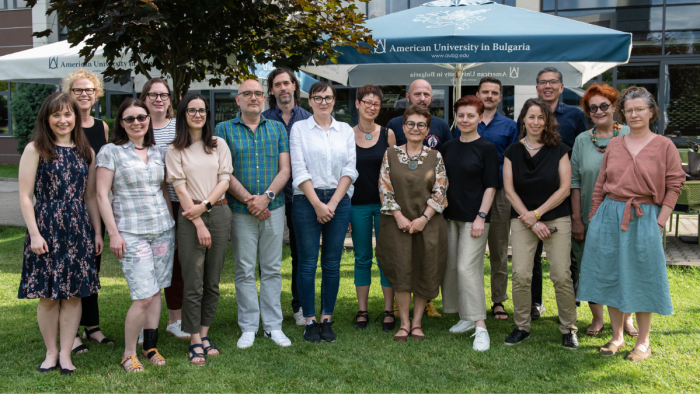 From June 1-15, 2023, ACLS and the Centre for Advanced Study Sofia (CAS) hosted 13 scholars for the inaugural Summer Institute for Scholars of East Central and Southeastern Europe (SISECSE) at the American University in Bulgaria in Blagoevgrad, Bulgaria. This three-year initiative is made possible by generous support from Carl and Betty Pforzheimer. Read reflections from participants and view additional photos from the institute.
ACLS/AAR Convening on Public Engagement
New York, NY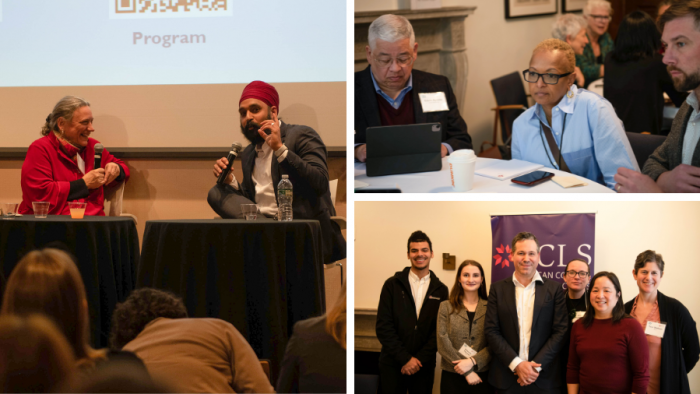 Made possible by the Luce Foundation, ACLS and the American Academy of Religion (AAR) hosted a Convening on Public Engagement May 4-6, 2023 at the Roosevelt House Public Policy Institute at Hunter College. This convening and workshop on publicly-engaged scholarship brought together fellows and grantees of Luce/AAR programs and the Luce/ACLS Religion Journalism & International Affairs Program, as well as other academic and community leaders committed to understanding and advancing thoughtful, equitable engagement among communities within and beyond the academy.