Monthly Community Message
ACLS Community Message for February 2022
It's graduate admissions season! For those in the ACLS community who work in departments with graduate programs, you are wrapping up recruiting calls, managing wait lists, and preparing orientations. We wish you all the best in the tough decisions you'll be making.
During my time as provost of the Graduate Center at CUNY, and today at ACLS working with the Mellon Intention Foundry, the Luce Design Workshop, and our Emerging Voices Fellowship convenings, I've enjoyed many wide-ranging conversations with graduate students about their experiences. The quality of seminar design, expectations around exams and advising, the friendly or unfriendly attitudes of faculty toward students open to careers beyond academia – these are just a few examples of what can make or break an emerging scholar's career. As we all know, scholarship isn't pursued in a vacuum.
From the conversations I've been fortunate to have in recent years, I've identified three positive signs that a graduate program is intellectually exciting, inclusive, and self-reflective in a way that keeps it open to new methods and perspectives: regular meetings, consistent communication about expectations, and collaboration.
I've identified three positive signs that a graduate program is intellectually exciting, inclusive, and self-reflective in a way that keeps it open to new methods and perspectives. Joy Connolly
Many programs around the country adopted these practices years or even decades ago. Others observe one or two or none. From what graduate students consistently say, I think that the chances of making getting a PhD a rewarding experience for every student increase when all three are present.
For reasons of brevity, I'm focused here on doctoral programs; I'll talk about masters programs in a future message.
Meet regularly, faculty and doctoral students together, at least once a year and ideally once per semester, to discuss some aspect of the curriculum or departmental climate. These meetings create a sense of community and shared endeavor. Holding them regularly creates a sense of collegial familiarity that is very useful to all parties in times of crisis. These meetings work best when their agendas are designed in advance. Given the pressures on everyone, exacerbated by COVID exhaustion, it's easy for faculty and students to treat meetings without agendas as a chance to blow off steam or present a list of demands or complaints. It's more effective to choose a topic of perennial interest, do some prep work beforehand, and hold open discussion on that topic.

For example, a yearly meeting where the graduate director presents the job placement data for all the PhDs in the department over the past ten years (including academic posts and jobs beyond the classroom) is a useful way to ask students and faculty alike to reflect together on how the current curriculum relates to today's job prospects and if and how it might be altered. Would the department benefit from a small working group on the topic? Does the graduate school or provost's office hold relevant events or offer resources?


Find a structured way – say, small group discussions every other year – for faculty and students to discuss requirements for the degree. What is working well and what frequently creates problems? Are elements of the program being retained for historical reasons instead of serving current students' interests? Do students understand the reasons behind requirements and exams? Are students receiving adequate mentoring? Are students interested in peer mentoring or in meeting faculty outside the home department? Do students seek internships or other experiences that would assist preparation for jobs beyond academia? Here, again, some research on the part of the graduate director helps make the most of the conversation. Peer departments may be using alternative approaches – to core curricula, seminar design, or exams – that might improve students' experience.


Who writes the agenda for these all-department meetings or small-group meetings? The answer should include at least one graduate student and one faculty member. In some universities, especially public ones, all or nearly all department committees must include graduate students who are elected by their peers, appointed by the chair, or some mix of the two. This makes it easier for the graduate director (or a person in a comparable post) to collaborate with a graduate representative on writing up agendas. In schools without rules to this effect, departments must agree on identifying a graduate student who can take this role. The point is to center the discussion around the students' interests and concerns.
Right now at ACLS, we are convening selection committees for our many fellowship and grants programs, immersing ourselves in descriptions of projects that represent an amazing, humbling breadth of learning and vision. We can get lost in admiring the scholarship that comes across our desks – the habits of rigorous investigation, the endless curiosity, the fire of commitment to extraordinarily challenging projects. And so we should! The quality of the work and of the people doing it deserves our applause.
At the same time, our thoughts regularly turn to the day-to-day experience of scholars and how we might work to improve those conditions. I hope this message prompts reflection and discussion – and suggestions for other measures that improve doctoral education.
Best wishes to all in this busy winter season!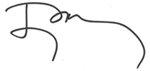 Joy
To Winter
By Claude McKay
Stay, season of calm love and soulful snows!
There is a subtle sweetness in the sun,
The ripples on the stream's breast gaily run,
The wind more boisterously by me blows,
And each succeeding day now longer grows.
The birds a gladder music have begun,
The squirrel, full of mischief and of fun,
From maple's topmost branch the brown twig throws.
I read these pregnant signs, know what they mean:
I know that thou art making ready to go.
Oh stay! I fled a land where fields are green
Always, and palms wave gently to and fro,
And winds are balmy, blue brooks ever sheen,
To ease my heart of its impassioned woe.
Stay In Touch
Sign up for the monthly ACLS Community Newsletter, as well as announcements and updates about programs, events, and more.
Sign Up
Recent News & Events