Press release
ACLS Opens 2022 Leading Edge Fellowship Competition for Recent PhDs in the Humanities and Interpretive Social Sciences
Program Partners Early-Career Humanities Scholars with Nonprofit Organizations Advancing Social Justice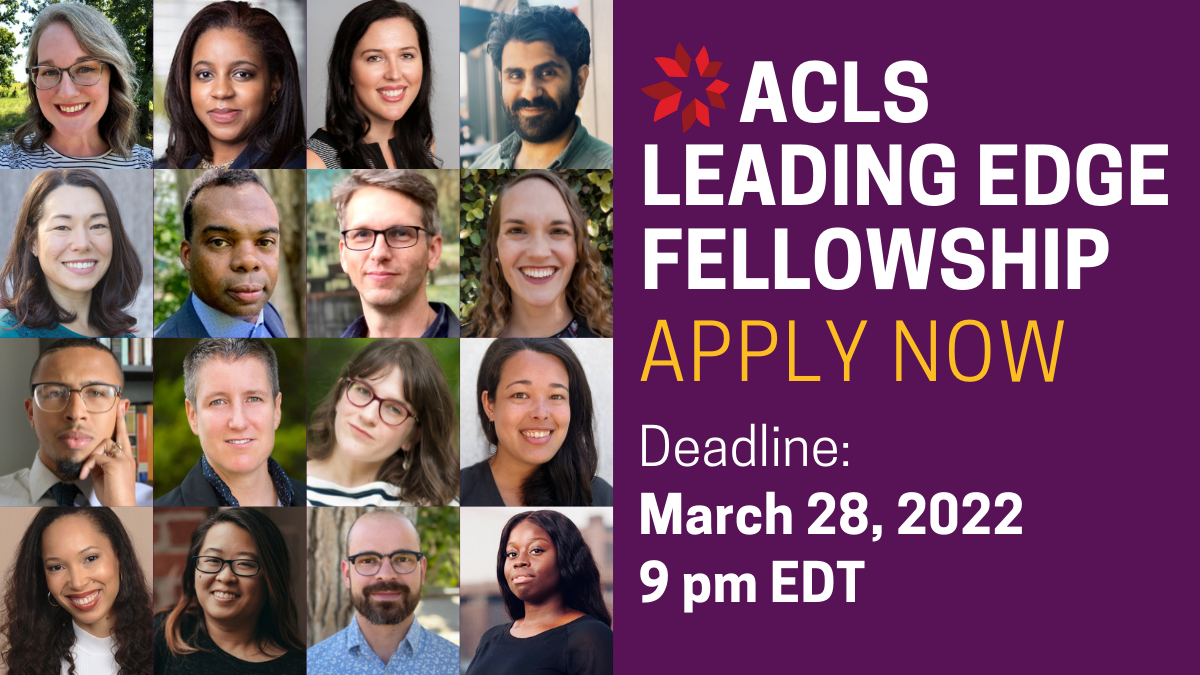 The American Council of Learned Societies (ACLS) announces the fourth competition for the Leading Edge Fellowship, made possible by the generous support of The Andrew W. Mellon Foundation.
In 2022, the Leading Edge Fellowship program will offer 20 two-year fellowships partnering recent humanities and interpretive social sciences PhDs with organizations advancing social justice and equity in communities across the United States. The fellowship positions are designed to draw on the humanistic skills, capacities, and frameworks developed in the course of earning a PhD in the humanities and interpretive social sciences, as well as provide a range of networking and career-building opportunities.
In this competition, ACLS will place fellows with 20 participating nonprofit organizations including the Center for Court Innovation (New York, NY), Restore Justice (Chicago, IL), and Project Equity (San Francisco, CA). The full roster of partnering organizations and projects is available here.
ACLS is now accepting fellowship applications, with applications due by 9pm EDT on Monday, March 28, 2022.
Learn more about the Leading Edge Fellowship and apply.
Each Leading Edge Fellow will receive a $62,500 stipend in the first year, and $65,000 in the second year, as well as health insurance and professional development funding. Fellows will join their host organizations to contribute to initiatives and projects addressing criminal justice reform and mass incarceration, racial discrimination and economic inequality, and access to childcare, food security, and voting rights. The fellows also will participate in a variety of professional development and networking activities designed to help translate the experiences of their 24-month placements into post-fellowship career opportunities.
ACLS launched the Leading Edge Fellowship program in summer 2020 with the support of the Henry Luce Foundation. With the support of the Mellon Foundation, ACLS expanded the program in summer 2021 and refocused it to demonstrate the capacity of the humanities to advance justice and equity in society. Learn more about current and past Leading Edge Fellows and their partnerships here.
Related News