News Article
ACLS Leading Edge Fellowship Program Featured in Forbes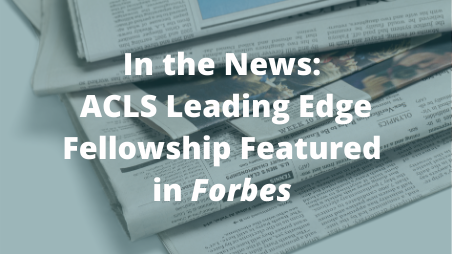 The ACLS Leading Edge Fellowship is featured in an April 4, 2021 Forbes article, highlighting how the program provides new career opportunities outside academia to recent PhDs. ACLS President Joy Connolly is quoted, emphasizing the importance of these community-focused projects that advance social justice and equity:
ACLS created Leading Edge to be mutually beneficial both to nonprofits addressing urgent issues like racial inequality, economic insecurity, voter suppression, and access to quality healthcare, and to early career PhDs facing the most difficult academic job market seen in a generation.
Read the full story at this link.