Information for International Applicants
ACLS administers several programs that welcome international applicants.
ACLS administers several programs that are open to international applicants. Some of these are for scholars at US universities studying world areas outside North America. Others are for scholars at universities in other countries. Still others have no restrictions as to citizenship or home university.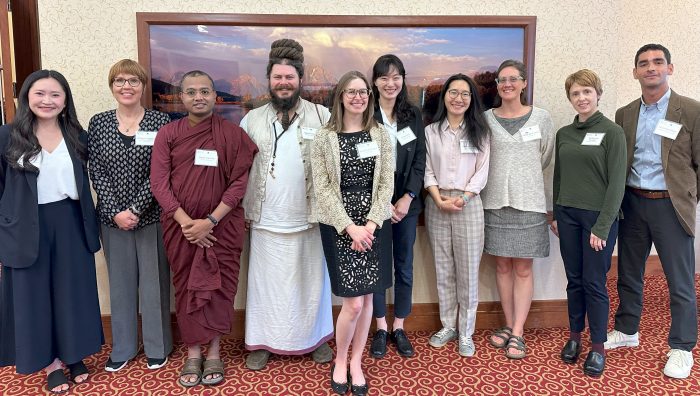 With generous support from the Henry Luce Foundation and additional support from the National Endowment for the Humanities (for long-term, early career fellowships), ACLS aims to promote and sustain excellence in research on China and Chinese cultures, histories, and communities, foster a more diverse and inclusive field, and inform public understanding of China, with a special emphasis on early career scholars and the strengthening of scholarly networks within China studies. The program currently offers Early Career Fellowships for scholars within eight years of the PhD and Travel Grants for graduate students enrolled in a PhD program as well as contingent faculty at any career stage. The competitions are aimed primarily at citizens and permanent residents of Canada and the US and scholars affiliated with institutions in the US and Canada, but interested applicants should check the individual competition pages for specific eligibility requirements.

The Robert H. N. Ho Family Foundation Program in Buddhist Studies, administered by ACLS, promotes the academic study of Buddhism and the dissemination of knowledge of Buddhism through support for dissertations, research, and writing, and by assisting institutions to establish new, tenure-track teaching positions. For this program, there are no restrictions as to the citizenship or home university of applicants, the location of their research, or the language of the major scholarly work that results.
The program offers a suite of fellowship and grant competitions:
In partnership with the Centre for Advanced Study Sofia (CAS), ACLS enables scholars to undertake research, writing, and local fieldwork in Bulgaria and engage in interdisciplinary discussions during the Summer Institute for the Study of East Central and Southeastern Europe (SISECSE). In 2024 and 2025, ACLS and CAS will convene leading scholars from Eastern Europe and North America for a two-week residency, hosted by the American University in Bulgaria (AUBG), in Blagoevgrad, Bulgaria.
This program is open to scholars in any field or discipline in the humanities and interpretive social sciences pursuing postdoctoral or advanced research in East Central and Southeastern Europe, including Albania, Belarus, Bosnia and Herzegovina, Bulgaria, Czechia, Croatia, Hungary, Kosovo, Moldova, Montenegro, North Macedonia, Poland, Romania, Russia, Serbia, Slovakia, Slovenia, and Ukraine. Scholars should be based at institutions in North America (Canada, Mexico, US) or East Central and Southeastern Europe.
2023-24 ACLS Buddhist Studies Meeting for International Applicants
Please join us for a virtual meeting about applying to Buddhist Studies fellowships and grants as an international applicant. 
Register