African Humanities Program
Reinvigorating the humanities in Ghana, Nigeria, South Africa, Tanzania, and Uganda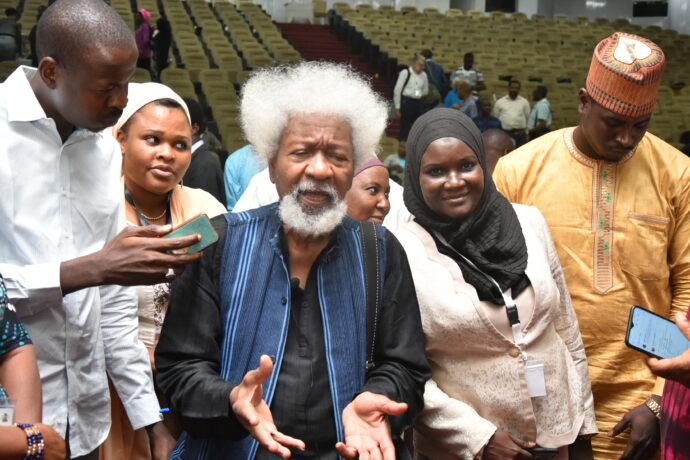 Since 2009, the African Humanities Program has awarded fellowships to over 450 early career scholars in Ghana, Nigeria, South Africa, Tanzania, and Uganda, with the generous support of the Carnegie Corporation of New York. In future, the momentum generated by AHP will continue to build a vibrant humanities community on the continent through the African Humanities Association (AHA). Founded by AHP Fellows, assessors, and advisers, AHA has taken sturdy steps toward institutionalization through the efforts of the Interim Steering Committee.
In 2021-22 AHP announced an extraordinary competition to extend for one year the fellowship program that began in 2008-09 and that had been scheduled to conclude in 2020-21.  Funds for the extension became available due to the cancelation of in-person activities during the COVID-19 pandemic.

The 2021-22 AHP competition will replicate previous ones in almost every respect.  The eligibility criteria remain the same – awards will go to African scholars, living and working on the continent, pursuing basic research in the humanities, willing to take two semesters leave from all other employment to devote full energy to the project proposed.  Applications will be received through the ACLS Online Fellowship and Grant (OFA) Administration system, as they have been in previous years.  ACLS will distribute monetary stipends. No further AHP fellowship competitions are planned.

All eligible African scholars, especially women and staff at regional universities, are encouraged to apply!

The Carnegie/ACLS African Humanities Program is committed to inclusion, equity, and diversity as integral components of merit that enhance the scholarly enterprise. It is a priority of this program that cohorts of Fellows be broadly inclusive of different backgrounds, cultures, and any aspects that make one unique. We seek balance regarding gender, country of origin, and current university affiliation, as well as in topics and disciplinary approaches.
Opportunities & Deadlines