Press release
ACLS Names 2022 Luce/ACLS Early Career Fellows in China Studies
Fellowships Totaling More Than $470,000 Support Critical Research on China, Its Histories, and Cultures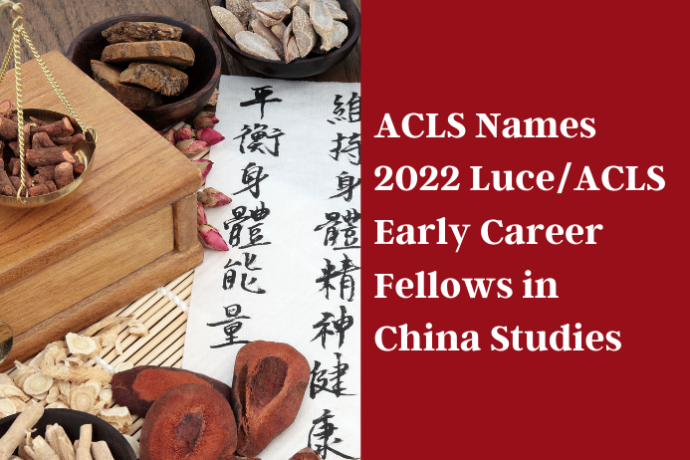 The American Council of Learned Societies (ACLS) has announced the 2022 awardees of the Luce/ACLS Program in China Studies Early Career Fellowships. The program is made possible by a generous grant from the Henry Luce Foundation, with additional support from the National Endowment for the Humanities.
These Early Career Fellowships support emerging scholars whose research centers on China's societies, histories, cultures, religions, economies, art, cinema, environment, and technologies, as well as research and writing that can positively influence curriculum development. This year's awards total more than $470,000 and recognize 13 exceptional pre-tenure scholars at institutions in the US, Canada, and China.
"ACLS is proud to continue its support of the next generation of China studies scholars in partnership with the Henry Luce Foundation," said ACLS President Joy Connolly. "Since first launching the Program in China Studies with Luce in 2004, the range of topics and research methods have broadened significantly, and cooperation with scholars in China has increased and become more productive. Our latest cohort of fellows will provide critical humanistic perspectives on China and its people, from the impact of dispossession on indigenous communities, to the cyber economy of gender and sexual violence during the COVID-19 pandemic, to the history of medieval seafaring from the perspective of Black sailors recruited from East Africa to Southeast Asia."
This year's fellows will also be invited to join a diverse group of scholars, fellows, and practitioners at a June 2022 retreat in New York to share their research and discuss the future of the field and the curricular implications of their work.
In 2021, ACLS embarked on a three-year bridging initiative with the Luce Foundation to reassess and reconfigure the Program in China Studies. As part of this initiative, in November 2021, ACLS published China Studies in North America, a comprehensive survey of the field, its challenges, and recommendations for its future. ACLS is also convening scholars at all ranks, higher education leaders, journalists, and others to re-imagine and transform the program to meet the needs of China studies in the 21st century.
Related News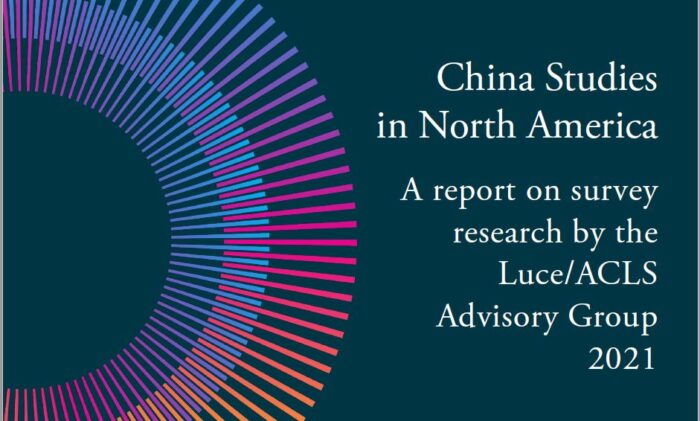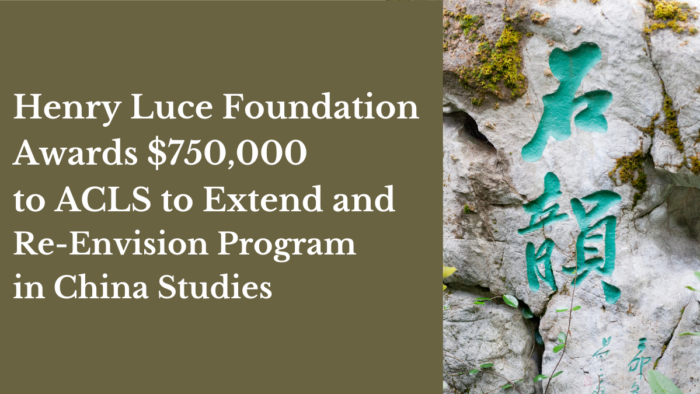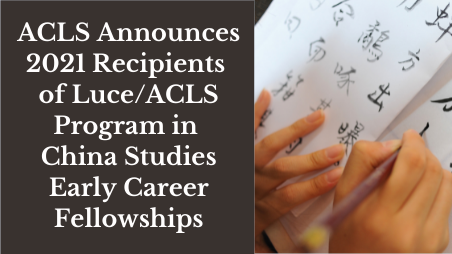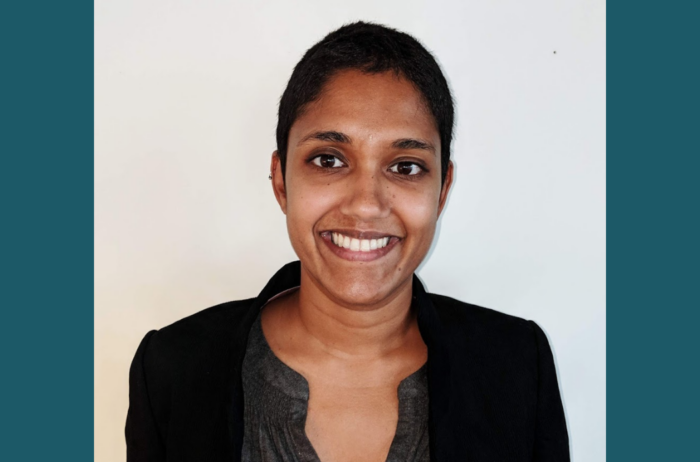 ACLS News