Monthly Community Message
ACLS Community Message for June 2022
Back in 2016, thanks to the advice of Giancarlo Lombardi, a marvelous scholar of television and film who at that time was also my colleague at the CUNY Graduate Center, I watched Borgen, a Danish fictional series about the first woman to serve as Prime Minister, brilliantly played by Sidse Babett Knudsen. After a break of nearly a decade, a fourth season was released on Netflix last week, and I hope it's not the last. The action moves between Copenhagen and Nuuk, the capital of Greenland, where the mostly Indigenous government is keen to exploit newly discovered oil so that the country can achieve full independence from Denmark – despite the impact on the environment and the Danish government's climate goals.
Informing the diplomatic back-and-forth are the challenges facing Greenland's tiny population of just 56,000 people: isolation, frayed social ties, financial precarity, frustration with the status quo and the slow, halting pace of progress. The show makes no reference to the pandemic and its American characters are marginal. But I found myself thinking about COVID's exposure and exacerbation of these challenges in academia and in American society at large. Titles of articles like The New York Times op-ed "My College Students Are Not OK" and the Chronicle's recent "The Big Quit: Even Tenure-Line Professors are Leaving Academe" convey the sense.
At ACLS we believe that collaboration and cooperation are our best responses to these conditions. This belief applies to our internal operations as well as our work with scholars, funders, and other partners: last week we held a short retreat of ACLS senior staff where we discussed how we can best support one another.
The stellar program officers supervising our fellowships and grants do not only manage competitions; each year they devote more and more time to building an enduring sense of community among our fellows and grantees.
The stellar program officers supervising our fellowships and grants do not only manage competitions (already a complex job typically involving hundreds of applicants and external reviewers); each year they devote more and more time to building an enduring sense of community among our fellows and grantees. In our Mellon-funded Leading Edge Fellowship, which places PhDs with nonprofit organizations outside academia, fellows meet and exchange experiences and advice online. Starting this fall, the final cohort of our Emerging Voices Fellows will participate in a monthly colloquium with academic leaders that we hope will deepen their connection to each other and empower them to engage in faculty governance in the future. The Luce/ACLS Program in China Studies features a new mentoring component that combines best practices identified by learned societies, research universities, and organizations like the National Center for Faculty Development and Diversity with peer mentoring – the goal being to help early career scholars build peer networks and benefit from the experience of senior scholars at the same time. A generous gift from ACLS Board member Carl Pforzheimer has enabled us to set up a two-week summer residency in Bulgaria over the next three years, where scholars of eastern Europe from both the region and North America will gather to share their research, read and comment on one another's writing, and forge collegial relationships that we hope will last for years.
This week, with great excitement, several ACLS staff (including me, I'm delighted to say) will travel to Chicago for the first in-person iteration of the Intention Foundry, a major three-year effort funded by the Mellon Foundation to enhance and accelerate efforts to increase diversity and equity in our academic fields, in partnership with scholars of color and leaders of our member societies. Later this year, we will roll out details of our new Leadership Institute for a New Academy, which kicks off in summer 2023: it will furnish academic administrators committed to fighting on behalf of the humanities with practical strategies and a trusted network of likeminded colleagues spread across the country.
These are just a few examples of our efforts to work together to sustain humanistic study.
June is a month when we commemorate the ongoing struggle for LGBTQ+ rights. With the Juneteenth holiday, we honor the legacies of protest on behalf of people of color in this country and acknowledge the work that remains for us to do. This time of reflection strengthens us and helps clarify our commitment to a stronger and more equitable academy – the best conditions for creating and circulating humanistic scholarship.
As the fiscal year comes to an end, let me express my earnest appreciation for your interest and support. We will release our progress report on our Strategic Priorities later this summer: please remember that we also deeply value your comments! Write any time to [email protected].
Best wishes for a restorative summer,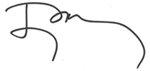 Joy
Cut Grass
by Philip Larkin
Cut grass lies frail:
Brief is the breath
Mown stalks exhale.
Long, long the death
It dies in the white hours
Of young-leafed June
With chestnut flowers,
With hedges snowlike strewn,
White lilac bowed,
Lost lanes of Queen Anne's lace,
And that high-builded cloud
Moving at summer's pace.
Stay In Touch
Sign up for the monthly ACLS Community Newsletter, as well as announcements and updates about programs, events, and more.
Sign Up