Press release
ACLS Announces New Staff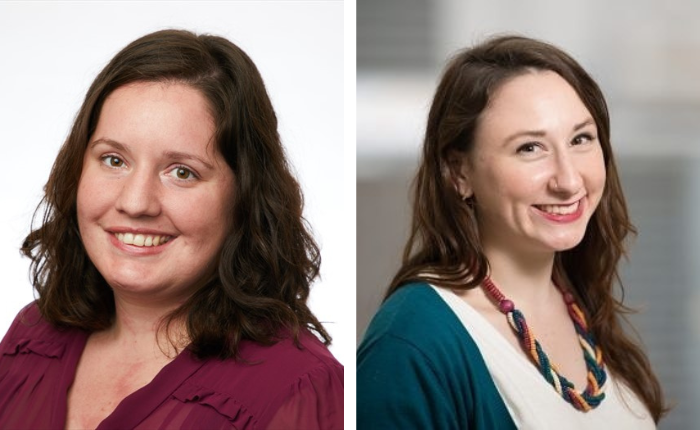 The American Council of Learned Societies (ACLS) is pleased to welcome two new additions to the ACLS staff who will support its evolving portfolio of programs, relationships with foundations, and institutional members. Laura Mowry joined ACLS as Program Manager for International Programs on May 22, 2023, and Melissa Sakow as Development Coordinator on July 10, 2023.
Mowry and Sakow bring critical experience and capacity to ACLS as it continues advance strategic efforts to create and sustain a more socially responsive, diverse, and equitable academy for the 21st century. As part of the International Programs team, Mowry helps manage the design, implementation, and administration of peer-reviewed fellowship and grant programs, including The Robert H. N. Ho Family Foundation Program in Buddhist Studies, the Luce/ACLS Program in China Studies, and the Summer Institute for the Study of East Central and Southeastern Europe. Sakow works with the Development team to plan and execute activities that expand the scope of the ACLS individual giving program, foundation support, and institutional memberships.
Meet the Newest Members of the ACLS Team
Before joining ACLS, Laura Mowry worked at the Catalyst Foundation for Universal Education, collaborating on all aspects of the grantmaking process within the education in emergencies space. This included fostering relationships with grantee partners, administering a scholarship program, analyzing potential initiatives and grants, and developing annual impact reports. Laura received her MPA with a specialization in Public Policy Analysis from New York University Wagner, and she received her BA in Political Science from the University of Michigan.
Melissa Sakow has more than a decade of experience in nonprofits, including as Communications Director at SHARE Cancer Support and Older Adults Technology Services, where she helped develop innovative events and strategies to increase giving and raise mission profiles. She holds an MA in Media, Culture, and Communications from New York University.