ACLS Publications, China Studies
China Studies in an Uncertain Age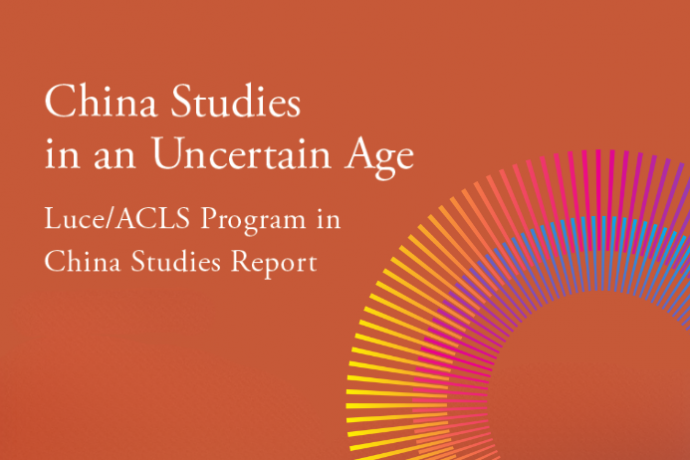 From 2021-2023 ACLS, in conjunction with the Henry Luce Foundation, worked with fellows, grantees, advisors, and institutions in rethinking its Program in China Studies in light of the many challenges currently facing scholars of China.
In 2021, ACLS published China Studies in North America, in which a range of scholars, ranging from early career applicants to the ACLS postdoctoral fellowship program to tenured scholars, responded to a series of set questions.

China Studies in an Uncertain Age provides a deeper understanding of the individual experiences of China studies scholars through in-depth interviews with 14 scholars conducted by faculty advisors, Emily Baum (University of California, Irvine) and Yingyi Ma (Syracuse University) during the 2022-23 academic year.