Scholarly Resource List
Anti-Asian Bias and Asian Empowerment Movements Scholarly Resource List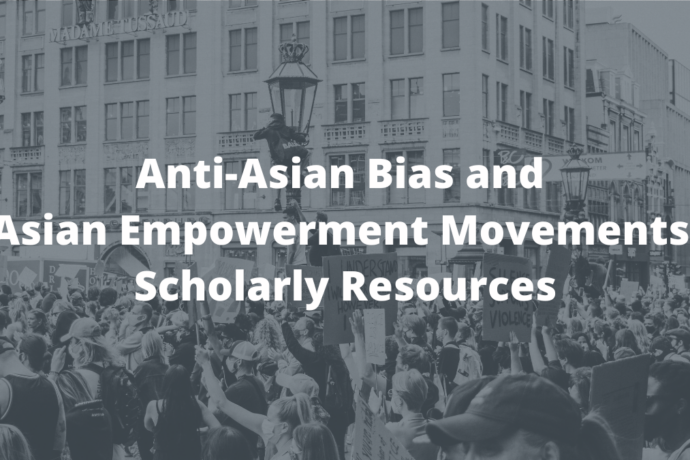 As ACLS President Joy Connolly wrote in our statement following horrific events in Georgia on March 16, 2021 and increased acts of violence linked to the COVID-19 pandemic over the past year, ACLS strongly condemns acts of hate and violence against Asians and people of Asian descent in the United States and around the world.
ACLS is committed to elevating perspectives on the human experience, and we believe the humanities and social sciences provide essential learning necessary to help us better understand history, including systemic factors of oppression and inequity, as well as how best to approach change.
As a subseries of our "Race and Society" scholarly resource page and part of our Inclusive Excellence work, we highlight the work of our fellows and member societies, as well as resources they recommend, to help educate and empower each other to elevate the discourse on race as the US and much of the world continues to reckon with the grim and violent impact of racism and white supremacy.
The following resources focus on histories of societal anti-Asian bias and the movements that have stood against them.
We welcome ACLS fellows and members to share any additional contributions with us at [email protected].
Scholarly Resources by ACLS Fellows
ARTICLES
BOOKS
JOURNALS
PODCAST
PRESENTATION
VIDEOS
Resources Recommended by ACLS Fellows
ARTICLES
BLOG
BOOKS