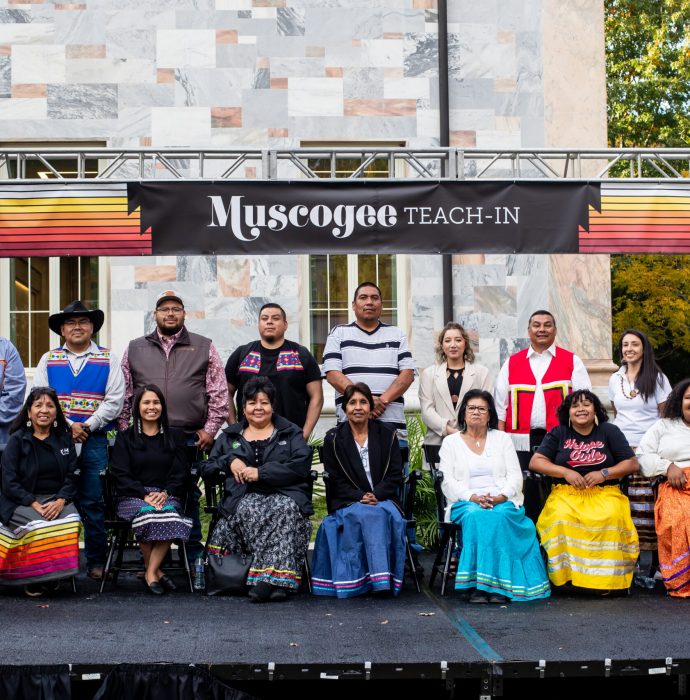 Mellon is supporting a partnership that allows members of the Emory community to learn from and listen to the Muscogee (Creek) Nation and the College of the Muscogee Nation. Following their lead is crucial if we are to create education for healing and for the 21st century challenges our students and communities face. I am excited about continuing to get to know one another, to walk together and to facilitate the relationship between Muscogee people and their homelands.
Malinda Maynor Lowery
Cahoon Family Professor of American History at Emory University and member of the ACLS Board of Directors
Left: Citizens of the Muscogee Nation conduct a teach-in on the Emory University Quad in October 2022. Photo by Sarah Woods, Emory Photo/Video.