Stories
Ben Vinson III, Member of ACLS Commission on Fostering and Sustaining Diverse Digital Scholarship, Named President of Howard University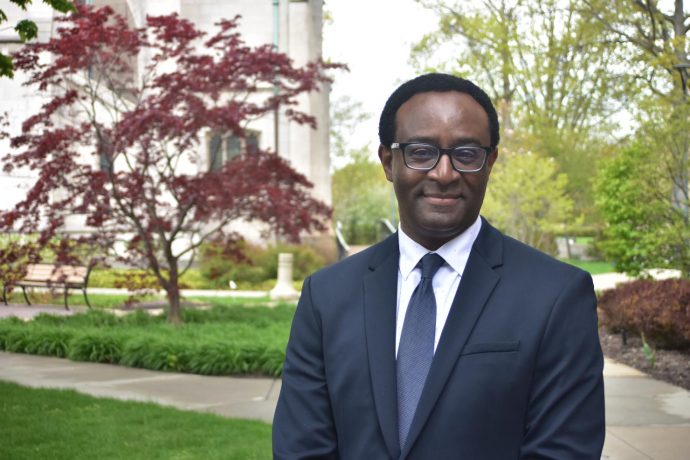 ACLS congratulates Ben Vinson III on being named the next president of Howard University. Vinson III has served as provost of Case Western Reserve University since 2018, and will begin his new appointment at Howard on September 1, 2023. He is a member of the ACLS Commission on Fostering and Sustaining Diverse Digital Scholarship, and serves on the boards of the National Humanities Center and National Humanities Alliance with ACLS President Joy Connolly.
Vinson III is a historian of the African diaspora with a focus on Black communities in Latin America. He previously served as the vice dean for centers, interdisciplinary studies, and graduate education at Johns Hopkins University, as well as the founding director of its Center for Africana Studies. Following that, he was the dean of George Washington University's Columbian College of Arts and Sciences.
Dr. Vinson is the right leader to usher Howard into its next era. As a historian, he reveres the Howard legacy and brings a bold perspective of where Howard University should sit within the upper echelon of academic institutions. Leslie Hale, Vice Chair of Howard University Board of Trustees
The ACLS Commission on Fostering and Sustaining Diverse Digital Scholarship was established in 2021 to develop and present recommendations on improving support, access, and sustainability of digital resources and digital humanities projects related to social and racial justice. This assembly of leading scholars, librarians, archivists, publishers, and university leaders also aims to address challenges associated with the infrastructure and organizational models for the development of and public access to this work. It is supported by the Mellon Foundation and builds on a grant from the National Endowment for the Humanities.
Related News & Events