News Article
ACLS Introduces New Staff Members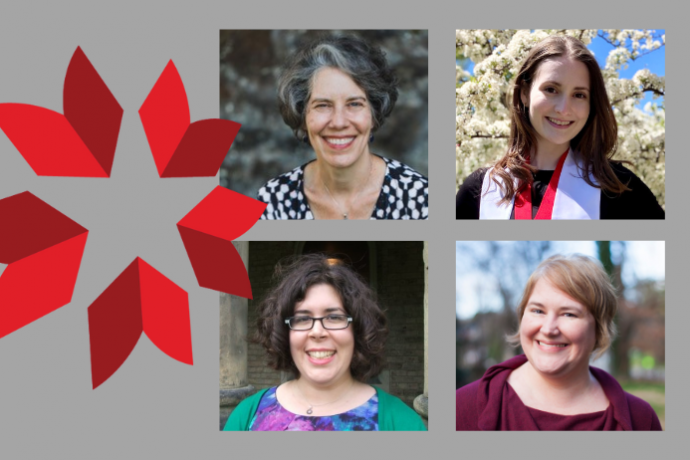 The American Council of Learned Societies (ACLS) is pleased to welcome four new additions to its team, each of whom will support both new and continuing programs. Heather Hewett began as a Program Officer for Higher Education Initiatives on August 22, 2022. McKenzie Maccaux became the newest Program Associate for US Programs on September 6. Jessica Taylor joined ACLS as a Research Fellow for US Programs on October 3. As of November 1, Sarah McKee will serve as Project Manager, Higher Education Initiatives: Publishing Initiatives.
Heather Hewett is working on projects that advance institutional and system-wide change grounded in justice, equity, and humanistic knowledge. Prior to joining ACLS, she served as chair and associate professor of women's, gender, and sexuality studies and affiliate of the English department at the State University of New York at New Paltz (currently on leave). She holds a PhD and an MA in English, and a Graduate Certificate in African studies, from the University of Wisconsin-Madison. Her BA in English is from Yale University. A literary critic and essayist, Hewett's essays and reviews have appeared in publications such as LIBER: A Feminist Review, Women's Review of Books, Boston Review, The Washington Post, and The New York Times, as well as literary journals and several anthologies. She serves on the boards of WSQ and Blossom Hill Foundation, a nonprofit that works with refugee children and youth from the Middle East.
McKenzie Maccaux is a Program Associate in US Programs. Prior to joining ACLS, she served as a teaching assistant in the department of philosophy at the University of Wisconsin-Madison and co-instructed a writing seminar for freshman undergraduates. She graduated from the University of Wisconsin-Madison in 2021 with a BA (Comp. Honors) in English literature and philosophy.
Jessica Taylor is a Research Fellow in US Programs. She undertakes research projects aimed at understanding and supporting the work of ACLS, especially its fellowship and grant programs. Prior to joining ACLS, she was the Louis W. Cabot Humanities Policy Fellow at the American Academy of Arts and Sciences, where she worked on the Commission on the Arts and the Humanities Indicators. She has a PhD in linguistic anthropology and a certificate in women and gender studies from the University of Toronto, where she researched romance writers and creative work. She is also a long-time volunteer in LGBTQ community archives.
In support of humanistic scholarship across disciplines and institutions, ACLS is expanding its work to support a healthy ecosystem for the creation and dissemination of humanistic scholarship. Sarah McKee will support this work as Project Manager, Higher Education Initiatives: Publishing Initiatives. Previously, McKee administered Digital Publishing in the Humanities, sponsored by the Mellon Foundation and based at Emory University's Fox Center for Humanistic Inquiry since 2017. Her work to support faculty in the development of digital monographs has resulted in open access publication for more than twenty books through the TOME initiative, including several with digital enhancements. McKee serves on the advisory board of the Next Generation Library Project, and was a faculty member for Brown University's Born Digital Scholarly Publishing, an NEH Institute on Advanced Topics in the Digital Humanities. She is co-author with Allison Levy of Multimodal Monographs: Content, Collaboration, Community and with Gwendolynne Reid of A Genre Analysis Workshop for Faculty Writing Digital Monographs.
Learn more about opportunities to join the talented team at ACLS.
Read More ACLS News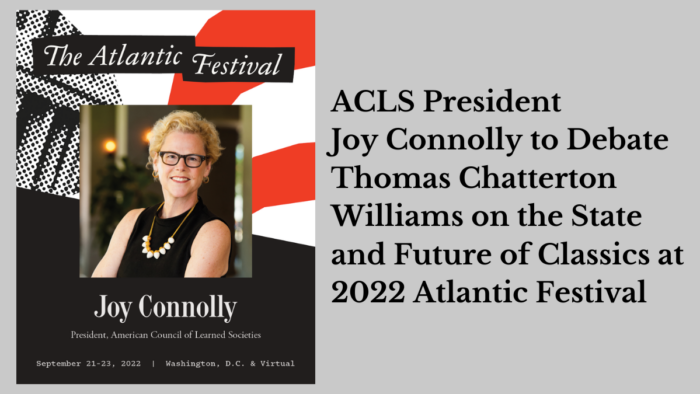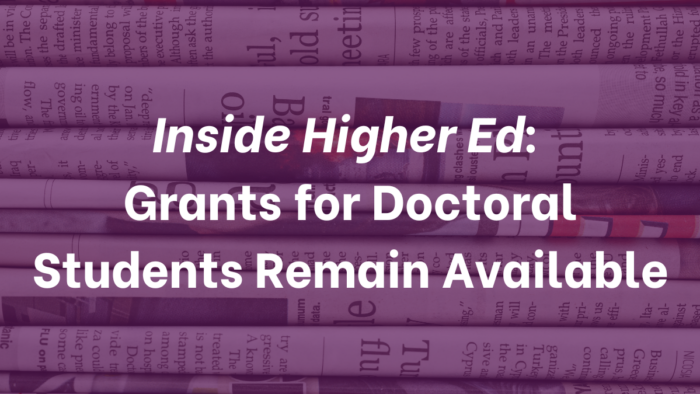 All ACLS News