Haskins Lecture
The 2007 Charles Homer Haskins Prize Lecture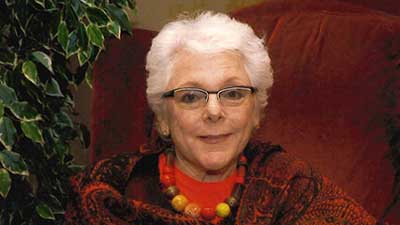 Linda Nochlin is currently the Lila Acheson Wallace Professor of Modern Art at the Institute of Fine Arts/New York University, where she earned her doctorate in Art History in 1963. Prior to assuming this position, she served as Professor of Art History and Humanities at Yale University, as Distinguished Professor of Art History at the Graduate School and University Center of the City University of New York and as the Mary Conover Mellon Professor of Art History at Vassar College, her undergraduate alma mater.

She is known widely for her work on Gustave Courbet-a painter of interest to her since embarking on her doctoral dissertation-as well as for her seminal publications on Realism, Impressionism and Post-Impressionism, and, of course, for her ground-breaking work to advance the cause of women artists, beginning as early as 1971 with her article, "Why Have There Been No Great Women Artists?" Sparking a major development in art history and criticism, that early work led to the 1976 exhibition, Women Artists: 1550-1950, which she curated with Anne Sutherland Harris for the Los Angeles County Museum of Art; the show was accompanied by the catalogue of the same title co-authored by both scholars.
Linda Nochlin's renown within the intellectual, art historical community is international in scope. She has been invited to address scholarly audiences in Amsterdam, Paris, London, Berlin, Ottawa, and Hong Kong; her writings have been published in numerous languages; she has presented lectures at universities and museums throughout the country and the world on a wide range of artists and subjects. Nochlin has engaged and collaborated with students, as well as her fellow scholars in the field. "Self and History: A Symposium in Honor of Linda Nochlin" was presented at New York University in April of 1999 to acknowledge her contributions to her students and to the scholarship on modern art history.
The 2007 Charles Homer Haskins Prize Lecture