Haskins Lecture
The 2006 Charles Homer Haskins Prize Lecture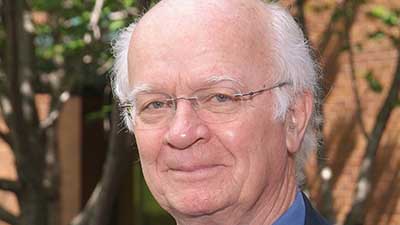 Martin E. Marty was born in West Point, Nebraska in 1928. He received his Ph.D. in 1956 from the University of Chicago, where he taught from 1963 to 1998 in the Divinity School, the History Department, and the Committee on the History of Culture.
Marty has served as president of the American Academy of Religion, the American Society of Church History, and the American Catholic Historical Association. He is a fellow or elected member of the American Academy of Arts and Sciences (AAAS), the American Antiquarian Society, and the Society of American Historians. He is also a member of the American Philosophical Association and the American Academy of Political and Social Sciences. Marty directed the six-year Fundamentalism Project for the AAAS (1988-1994) and the Public Religion Project at the University of Chicago. In 1998, upon Marty's retirement, the University of Chicago Divinity School rededicated its Institute for the Advanced Study of Religion, which he had founded and first directed. Now the Martin Marty Center, it is a research center for junior and senior fellows and the major conference and program arm of the Divinity School, with a focus on public religion.
Among the books Marty has written are Righteous Empire (1970), for which he won the National Book Award; the three volume Modern American Religion (1986-1996); The One and the Many: America's Search for the Common Good (1997); When Faiths Collide (2005); and, with photographer Micah Marty, Places Along the Way (1994); Our Hope for Years to Come (1995); The Promise of Winter (1997); and When True Simplicity Is Gained (1998).
Marty's other honors include the National Humanities Medal, the Medal of the American Academy of Arts and Sciences, the Distinguished Service Medal of the Association of Theological Schools, the University of Chicago Alumni Medal, the Order of Lincoln Medallion, and over 70 honorary degrees. Marty was on the founding board of the National Humanities Center and the Illinois Humanities Commission and a member of the Rockefeller Foundation Commission on the Humanities from 1978-80. The author of more than 50 books and an editor at The Christian Century for 50 years, Marty was ordained a Lutheran minister in 1952.
The 2006 Charles Homer Haskins Prize Lecture