Luce/ACLS Religion, Journalism and International Affairs Collaborative Programming Grantees
The Luce/ACLS Program in Religion, Journalism & International Affairs (RJIA) is an initiative designed to foster new connections between scholars and journalists covering international affairs. The program currently offers collaborative programming grants for universities. This program is made possible by the generous support of The Henry Luce Foundation.
Luce/ACLS RJIA grants provide support to universities with strengths in the study of religion, journalism, and media as they pursue programming that catalyzes interdisciplinary collaborations and connects scholarship on religion to journalistic training and practice. The grants may fund a variety of activities, including new curricular ventures, public programming, or research working groups.
2022 COLLABORATIVE PROGRAMMING GRANTEES
The New School
The Politics of Religion in Africa: Social Movements, Digital Media, and the Global Public Sphere
This project brings together scholars of Africa and religion, African journalists, and students at three institutions in the Greater New York City Area—the New School, Lafayette College, and Yale University—to discuss the politics of religion in Africa over an eighteen-month period. Since September 11, 2001, the politics of religion have come into greater focus for scholars in African studies. Euro-American concerns for radical Islam have resulted in foreign interventions across the African continent. Yet contemporary journalism and scholarship on this issue remain scattered. Furthermore, the politics of religion in Africa should not be limited to Islam but must extend to Christianity, Judaism, and indigenous faiths. This project is consequently motivated by three questions: First, how might case studies from Africa challenge mainstream media narratives regarding the global geographies and political itineraries of religion today? Second, what can US-based scholars and students learn about religious politics from journalists actively working on the continent? Third, how might US institutions support African journalists through media platforms, financial support, and critical methods that will enable future cutting-edge work? Our commitment to answering these questions is anchored in our involvement with the online platform Africa is a Country, a non-profit media organization that has published approximately 1,600 contributors, the majority based in Africa. Through long-form journalism published on this platform, student coursework, a YouTube series, and two public workshops, this project hosted at The New School aims to strengthen connections between American scholars and African journalists through the theme of religious politics.
Principal Project Team
Sean Jacobs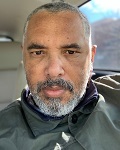 Associate Professor of International Affairs, The New School
Christopher J. Lee
Associate Professor of History,
Lafayette College
Daniel Magaziner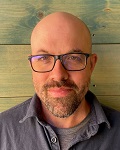 Professor of History,
Yale University
New York University
Commander of the Faithful: A Journalistic Examination of Religious and Cultural Diversity Under Political Islam in Morocco
Our collaboration draws on the acclaimed scholarly and practitioner network of the NYU Kevorkian Center for Near Eastern Studies to deepen the intellectual experience and enhance the professional quality of graduate students participating in the Spring 2023 Arthur L. Carter Journalism Institute's GlobalBeat program (a highly-competitive, international reporting course). The project unites two complementary demographics: Journalism students who have an additional Middle East and North Africa area concentration; and students enrolled in the Near Eastern Studies program at the Kevorkian Center who have not had any journalism experience, but who demonstrate an interest in developing their research, interviewing, and writing skills to appeal to a broader, public audience. This experience includes an intensive seven-week initial learning and research period, during which expert lecturers and academic readings align with the advanced international reporting preparation that GlobalBeat offers. Under the guidance of our project leaders, students spend ten days in Morocco, reporting on stories that bring to visual and narrative life the themes identified during the research period. Upon return, students prepare multimedia journalistic work, which will be offered for professional publication.
Principal Project Team
Mohamad Bazzi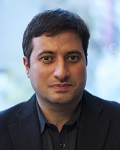 Associate Professor at Arthur L. Carter Journalism Institute and Director of Kevorkian Center for Near Eastern Studies, New York University
Jason Maloney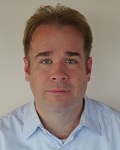 Clinical Professor at Arthur L. Carter Journalism Institute, New York University
Kira Kay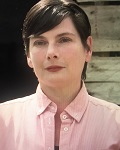 Executive Director, the Bureau for International Reporting
University of California, Davis
Decolonizing the Representation of Muslim Women in the Media: Training Next Generation Journalists
This project assembles experts on women and Islamic cultures and journalists to train early career journalists in the diverse histories of women and Islamic cultures producing teaching modules/products for universities and templates for media organizations on decolonizing the representation of women of color and deracializing religion. The past two decades witnessed massive escalations of Islamophobia, with the media their most powerful vehicle. Disproportionally, Islamophobic hate crimes have targeted Muslim women, gendering Islamophobia. In 2017 the Pew Research Center reported that assaults against Muslims in the US between 2015-2016 surpassed the highest number of assaults following 9/11. The FBI reported crimes against Muslim American were second only to those against Jews in 2019. Religion has become racialized; Muslims are racialized as people of color; and Muslim women are its iconic representatives. The Editors of the Encyclopedia of Women and Islamic Cultures work with journalists and other scholars mentoring and training early career journalists (Fellows) in a year-long seminar on the histories and cultures of women and Islam, on tools and methods to reframe representation, and a demonstration seminar offering the Fellows' modules/templates for instructional use and publication. The project editors of the Encyclopedia of Women and Islamic Cultures will work with journalists and other scholars to mentor/train early career journalists in a year-long seminar on preparing modules/projects to be published and offered to schools of journalism and media organizations for teaching or templates for representing women and Islam, other women of color, and for deracializing religion. Fifteen Fellows will be selected to create collaborative projects for distribution. A seminar on histories and cultures of women and Islam, on tools and methods to reframe representation, a year-long mentoring program and a final demonstration seminar will offer modules/templates for instructional use and publication on women and Islam produced by early career journalists.
Principal Project Team
Suad Joseph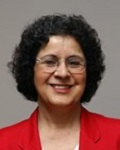 Distinguished Professor of Anthropology and Women's Studies, UC Davis
Nurhaizatul Jamil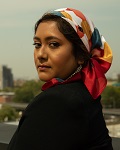 Visiting Assistant Professor, Harvard Divinity School
Shaheen Pasha
Assistant Teaching Professor, Pennsylvania State University
Zeina Zataari
Director of Arab American Cultural Center, University of Illinois at Chicago
Elora Shehabuddin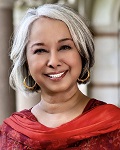 Professor of Transnational Asian Studies and Core Faculty in the Center for the Study of Women, Gender, and Sexuality, Rice University
2020 COLLABORATIVE PROGRAMMING GRANTEES
Arizona State University
Principal Investigators: Tracy Fessenden (Religious Studies) and Steven Beschloss (Journalism and Narrative Storytelling); Co-principal Investigators: Gaymon Bennett (Religious Studies) and Sarah Viren (Journalism and Languages & Cultures)

Apocalyptic Narratives and Climate Change: Religion, Journalism, and the Challenge of Public Engagement
Apocalyptic narratives of impending global environmental cataclysm and social collapse are a staple of climate change communication. Yet the power of these narratives to bring about constructive changes in awareness and behavior is less than we might hope. In part this is so because apocalyptic understandings of the world go to the heart of religious identity for many of those most resistant to climate change action. In response, the Center for the Study of Religion and Conflict, the Narrative Storytelling Initiative, and the Global Futures Laboratory at Arizona State University undertake this multi-sited project, which combines a study of apocalyptic thinking with training in the literature and journalism of social change in order to reimagine how climate stories might be told. The project assumes as a working hypothesis that religious politics in the United States sets a template for climate change denial in other parts of the world. Activities over the project year include workshops, public lectures, sharable teaching materials, and essays and media on multiple platforms. The project brings the expertise of journalists, climate scientists, and humanities scholars to the task of better conceptualizing and communicating the world-shattering stakes of inaction on climate change by telling better stories.
The University of Virginia
Principal Investigators: Martien Halvorson-Taylor and Kurtis R. Schaeffer (Religious Studies)
Informed Perspectives: Innovative Public Scholarship on Religion, Race, and Democracy
The Religion, Race & Democracy Lab at the University of Virginia (UVA) is developing public-facing documentaries in multiple media on the centrality of religion and race in global democracies. By interrogating how religion intersects with and helps construct racial identity, and by exploring how religion is expressed, managed, and channeled in democracies around the world, the Religion, Race & Democracy Lab aims to enrich and expand how the public conceives of "religion." The project consists of three components: 1) "writing with perspective" workshops for UVA undergraduate and graduate students, 2) seminars with professionals in the fields of journalism and the documentary arts to provide inspiration and best practices for reporting at the intersection of religion, race, and global democratic movements, and 3) the production of three audio documentaries by three recent PhD students to explore the dynamics of religion, race, and democracy as seen through events happening in Asia, Europe, and Latin America. Collectively, this innovative and collaborative production of scholarship on religion, race, and democracy aims to bridge the gap that has traditionally separated scholarly work from communities outside of academia.
2017 COLLABORATIVE PROGRAMMING GRANTEES
Arizona State University
Principal Investigators: John D. Carlson (Religious Studies), Kristin Grady Gilger (Journalism), Anand Gopal (Sociology/Journalism)

Religion, Journalism, and Democracy: Strengthening Vital Institutions of Civil Society
Democracy and the institutions on which it depends are being tested today in ways unseen in recent decades. Populist movements are sweeping across the globe, while authoritarian regimes challenge democratic norms once taken for granted. Key institutions of civil society—the academy, press, and religious organizations—can serve as bulwarks that protect democratic principles. Notwithstanding their distinct missions, they protect democracy when they reinforce one another. Unfortunately, the gap between religion scholarship and the media is wider than ever. Journalists lack training in how to cover religion stories, while religion scholars need skills to share their knowledge effectively with journalists and the public. The Center for the Study of Religion and Conflict and the Walter Cronkite School of Journalism and Mass Communication at Arizona State University are spearheading an initiative to remedy these shortcomings. This project brings together journalists, religion scholars, and faculty from multiple disciplines to participate in workshops, seminars, and courses in which they will exchange insights and expertise from their respective fields. The project bolsters the voices of journalists and scholars while also exploring how religious actors and organizations contribute to democratic culture—locally, nationally, and as part of global civil society.
Northwestern University
Principal Investigators: Elizabeth Shakman Hurd (Political Science) and Brannon D. Ingram (Religious Studies)

Talking "Religion": Publics, Politics, and the Media
This project—Talking "Religion": Publics, Politics, and the Media—is motivated by two overarching and intersecting questions: How can scholars and journalists doing cutting-edge work on religion, politics, and public life communicate their findings to, and learn from, each other? And how can they communicate their work and its insights to a variety of public audiences in a way that is accessible and appealing without sacrificing nuance and complexity? With this grant, Northwestern University is establishing a basis for sustained collaboration and exchange between Northwestern faculty in the humanities and social sciences and faculty in journalism, and between both faculties and the public at large. This mutually beneficial collaboration provides scholars of religion with new avenues for publicizing their work, and offers journalists new ways of understanding, theorizing, and conceptualizing religion in their reporting. This is being carried out through a range of programs: a workshop on "talking religion," a master class on religion and the media, visiting speakers, a team-taught undergraduate course, and graduate religion and media fellowships. These activities build on and expand connections that have already been fostered between scholars in the humanities and social sciences and journalism faculty by Northwestern's interdisciplinary research group, Global Politics and Religion, within the Buffett Institute for Global Studies.
University of Wisconsin, Madison
Principal Investigators: Susan B. Ridgely (Religious Studies) and Michael W. Wagner (Journalism)

Interactive Skill Building to Improve Religious and International Affairs Storytelling in Local Journalism
In an era when religion has a vital role in foreign and domestic policy, religious studies scholars and journalism professors alike often feel frustrated with the superficial reporting on issues involving religion and international relations in local news coverage because it impedes citizens' ability to thoroughly understand how religious beliefs and practices influence multiple levels of policymaking. This Luce/ACLS grant supports a two-year series of workshops to address these issues. The workshops are alternately led by School of Journalism and Mass Communication (SJMC) faculty and religious studies faculty and offer local journalists as well as SJMC faculty and graduate students a deeper understanding of how religious beliefs and practices are influencing the actors in national and international events. Simultaneously, religious studies faculty learn journalistic techniques of story writing to develop their op-ed writing ability, foster connections with various local journalists, and learn to be effective sources for stories about international affairs. Each academic year will end with two mini-conferences in which faculty experts will work together to foster interdisciplinary research collaboration, curricular development in the SJMC's MA reporting program, and improved depth and breadth of reporting about religion and international affairs among local journalists.

2016 COLLABORATIVE PROGRAMMING GRANTEES
Columbia University
Principal Investigators: Katherine Pratt Ewing, Religious Studies, and Alexander Stille, Journalism
Sufis, Salafis, and the Public Square
This project examines whether there has been an implicit deal between authoritarian regimes and Salafist movements in countries where Sufism is being crowded out by heavily funded forms of Salafism and other forms of anti-Sufi Islam. Ewing and Stille are investigating the eclipse of Sufism within the contemporary political context of four Muslim countries, three of which (Algeria, Morocco, and Mauritania) are characterized by authoritarian regimes aiming to fend off violent jihadism and a fourth, Senegal, in which a democratic government actively supports Sufism but is also concerned with the increasing influence of Salafism. The project draws Columbia University's Institute for Religion, Culture and Public Life (IRCPL) and Journalism School into a collaboration that engages students and local researchers in collecting oral histories of variously oriented Sunnis and members of government under the joint supervision of Professors Stille and Ewing. Our goals are to produce a significant publically available database of oral histories; a long piece of narrative journalism by Stille that would bring the fruit of this work to a larger public; a volume of oral histories edited by Ewing that would target policy makers, students, and the public; and articles by Ewing that would address a scholarly audience.
Indiana University
Principal Investigator: Elaine Monaghan, Journalism
Perceptions of Religion
This project draws on Indiana University's area and international studies experts, media and religion scholars, journalism practitioners, media school resources, and its rich research capabilities with the goal of improving journalism practice, scholarship, and public understanding of religion and its role in international affairs. The multi-disciplinary project team will examine case studies taken directly from ongoing and past media coverage to identify examples of best practice, evaluate observed patterns and establish a new set of journalistic standards. These cases include coverage of disagreements about reproductive rights, prayer in schools, depictions of minority religions, the role of religion in environmentalism or connections between religion and political violence. Over the course of this two-year project, the project team will launch a new undergraduate overseas course, design collaborative curricular units and convene scholars at the university to examine how media practitioners can do a better job of reporting, understanding and portraying complex stories with religious themes or components.
Northeastern University
Principal Investigator: Elizabeth Bucar, Religious Studies
Reporting Religion
Building on Northeastern University's strength in experiential and global education, this two-part project fosters greater collaboration between religious studies and journalism. The first project develops an experiential embedded course for journalism students called "Reporting Religion." This course, which will be focused in its first iteration on Islam and Christianity in Spain, will be co-taught by religious studies and journalism faculty and integrate a week-long study abroad program into a semester course. This will allow journalism students to gain targeted religious literacy by 1) completing coursework on multiple religious traditions, 2) reviewing critical studies of journalist coverage of religion in international affairs, 3) applying this knowledge during an on-the-ground international reporting project, and 4) unpacking this embedded global experience upon returning to campus. The second project encourages greater interactions between scholars of religion and journalists covering international affairs through a public workshop (working title "Reporting on religion: Reinventing how journalists and scholars communicate"). The workshop brings together faculty and working journalists in the New England area. Through a series of breakout sessions and short panel presentations, the goal of the workshop is to highlight various dimensions of scholarly expertise in religious studies relevant to journalists covering international affairs, as well as improve scholars' abilities to translate their expertise to a broader audience.