Frederick Burkhardt Residential Fellowships for Recently Tenured Scholars
Providing emerging leaders in their fields with the resources to pursue long-term, ambitious projects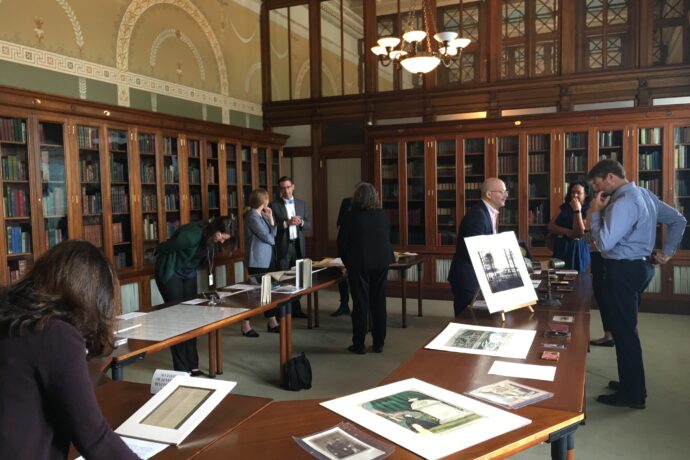 ACLS created the Frederick Burkhardt Residential Fellowships for Recently Tenured Scholars in 1999 to support scholars in the humanities and interpretive social sciences in the crucial years immediately following the granting of tenure, and to provide emerging leaders in their fields with the resources to pursue long-term, unusually ambitious projects. The final competition was held in 2020. The fellowship was named for the late Frederick Burkhardt, president of ACLS from 1957-74, whose decades of work on The Correspondence of Charles Darwin constitute a signal example of dedication to a demanding and ambitious scholarly enterprise.
Over two decades, the Burkhardt Residential Fellows program supported nearly 275 scholars as they took up year-long residencies at independent research centers and universities, including the Library of Congress, National Humanities Center, and the Huntington Library.
Notable past recipients include Katherine Bergeron F'01, president of Connecticut College; Christopher S. Celenza F'03, James B. Knapp Dean of the Krieger School of Arts and Sciences at Johns Hopkins University; and Jennifer Summit F'06, provost and vice president of academic affairs of San Francisco State University.