Path to Open | Community
A forum for exchange among scholars, publishers, and libraries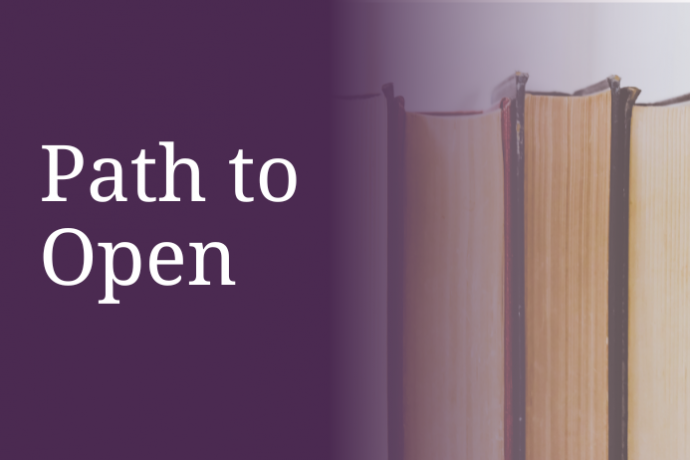 Path to Open is a three-year pilot that tests a new funding model for open access monographs. It aims to make one thousand scholarly books–across humanistic disciplines and from a diverse group of university presses–freely available to readers.
For three years after its publication, each e-book in the Path to Open collection will be available for institutional purchase exclusively on the JSTOR platform through library subscriptions. Print editions and direct-to-consumer e-books will be available for sale through the usual channels. The publisher of each title will receive $5,000, funded by the library subscriptions, to offset losses from digital sales. At the start of the third year after its publication, each book in the collection will transition to open access.
The idea itself is simple yet raises many complicated questions. A small working group of representatives from ACLS, JSTOR, and the university press and library communities gathered over the course of 2022 to develop the business model and launch the program. JSTOR provided crucial startup funds and opened the program to presses and libraries in January 2023. The first 100 books in the collection will be available in October 2023..
At the same time, ACLS offered to organize a venue for community participation and feedback–a place for stakeholders to confront challenging issues and to develop sustainable, equitable guidelines for Path to Open as it evolves.