Press release
The American Council of Learned Societies Launches Digital Justice Grant Program
Mellon-Funded Program Will Support Digital Humanities Projects Focused on the Histories and Cultures of Historically Marginalized Communities
The American Council of Learned Societies is pleased to announce its Digital Justice Grant Program, made possible through generous support by The Andrew W. Mellon Foundation.

This new program will support the work of scholars working on digital projects that engage with the interests and histories of people of color and other historically marginalized communities, including (but not limited to) Black, Latinx, and Indigenous communities; people with disabilities; and queer, trans, and gender nonconforming people.
The ACLS Digital Justice Program will offer both Seed and Development Grants to promote and provide vital resources for projects that diversify the digital domain, advance justice and equity in digital scholarly practice, and contribute to public understanding of racial and social justice issues. For exploratory, experimental, and other early-stage work, the Digital Justice Seed Grants will offer $10,000-$25,000 to support planning workshops, prototyping, and testing of projects. For projects that have advanced beyond the prototyping or proof-of-concept phase, Digital Justice Development Grants of $50,000 to $100,000 will support activities to enhance impact and promote uptake and engagement among targeted communities of users. Both Seed and Development Grants may be held for 12-18 months.
The deadline for applications for both grants is February 15, 2022, 9 pm EST. Learn more about the ACLS Digital Justice Grant Program, qualifications, and the application and review process. 
The ACLS Digital Justice Grant Program is designed to address persistent inequities in access to tools and support for digital work among scholars in different fields, those working with non-traditional materials, and those based at higher education institutions with fewer resources available to support those humanists working with digital techniques. The grants will help stimulate more inclusivity within the digital humanities field by extending the opportunity to a broader assemblage of humanities scholars and projects at various stages of development. It will also provide grantees with tailored coaching from the Nonprofit Finance Fund to plan for the long-term stewardship and growth of their projects.
"The creative insights that fuel the creation of digital resources do more than impress audiences," noted ACLS Vice President James Shulman. "Digital work can advance scholarship on understudied materials or associated with people and ideas that have been underserved and can also awaken audiences' minds to questions that they might never have thought to ask. This program aims to advance digital projects, not just for sake of the investigators but also for the benefit of all of us who learn from or build scholarship on the worlds that they are opening up."
Questions? Contact [email protected].
Recent News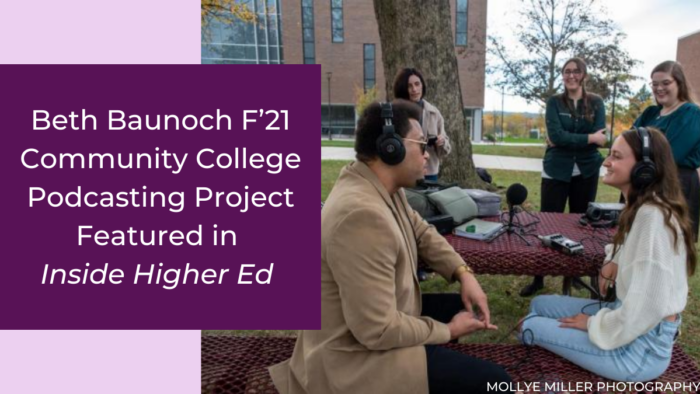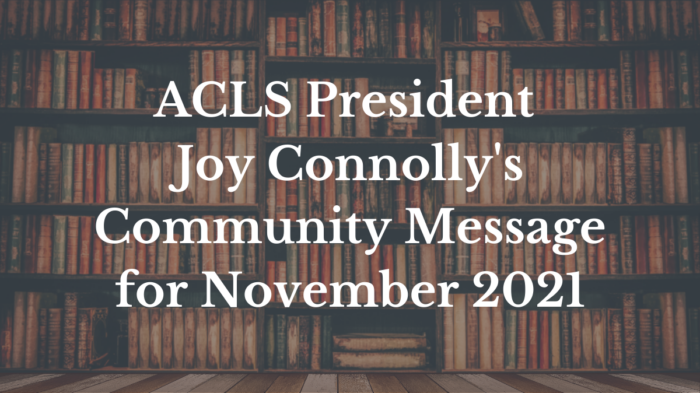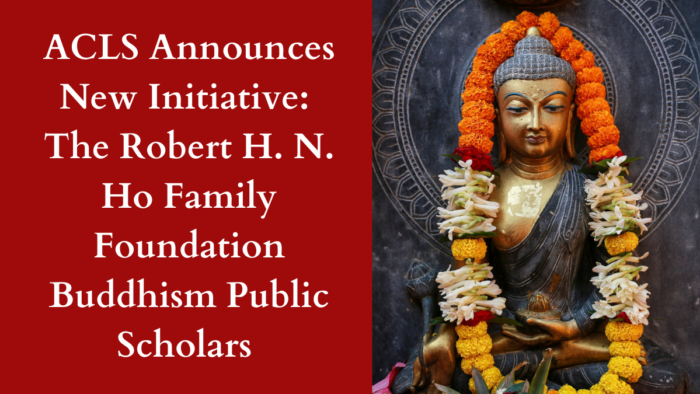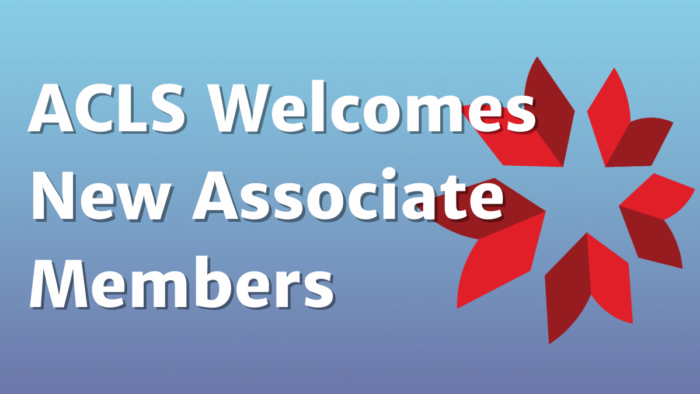 Read more ACLS news