News Article
Endowment Gift of $1.6 Million Establishes Annual Award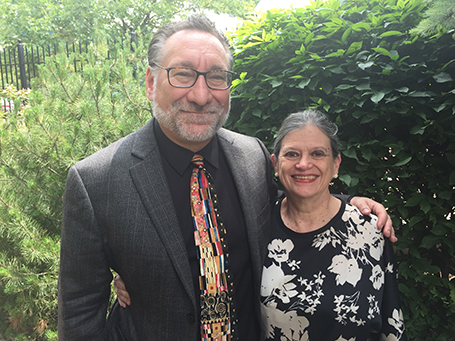 The American Council of Learned Societies (ACLS) is pleased to announce the establishment of the Susan McClary and Robert Walser Fellowship in Music Studies. The couple has endowed the fellowship with a $1.6 million gift that is partly a bequest and partly an outright contribution. ACLS will begin naming McClary-Walser/ACLS Fellows in 2018.
"We are enormously grateful to Susan and Rob for this generous contribution, which represents many firsts for ACLS." said Pauline Yu, ACLS president. "It creates the first fellowship devoted to the study of music. Further, it is both the first seven-figure gift from individual donors and the first seven-figure bequest in our history."
"We are delighted that the McClary-Walser Fellowship will support both emerging and established researchers in music studies for generations to come," wrote Professors McClary and Walser. "We know that ACLS's rigorous peer-review process will help assure that the fellowship supports the most promising and innovative scholarship of the future, as identified by the leading scholars of the day."
The fellowship will be awarded annually to scholars who apply through the central ACLS Fellowship program. The program supports research projects whose ultimate goal is a major piece of scholarly work. Awards will range from $40,000 to $70,000 (depending on career stage) and are intended as salary replacement to help scholars devote six to twelve months to teaching and writing. 
Both distinguished musicologists, McClary and Walser are on the faculty at Case Western Reserve University. A MacArthur Fellow, Ms. McClary focuses on the cultural criticism of music and is best known for her book Feminine Endings: Music, Gender, and Sexuality. Mr. Walser's scholarship primarily centers on jazz and other popular musics. He is best known for his books Running with the Devil: Power, Gender, and Madness in Heavy Metal Music and Keeping Time: Readings in Jazz History.  
McClary and Walser are also longtime members of the ACLS community and generous donors to the organization. Ms. McClary served on the ACLS Board of Directors for 10 years, including a term as chair from 2003 to 2006.
Application information will be posted on www.acls.org during the summer of 2017. The online system for applications will open in late July.