News Article
A Message From Our President to the ACLS Community on Our COVID-19 Response
Greetings to all ACLS Fellows, Reviewers, Annual Meeting Invitees, and Supporters,
Let me wish you all good health and serenity in this anxious, uncertain moment.  I write to update you on our response to the emerging COVID-19 pandemic.
Annual Meeting
As we weigh our options for holding the ACLS Annual Meeting (currently scheduled for April 30-May 1 in Baltimore), the health and wellbeing of our community is our first priority. We note that the state of Maryland, following CDC guidelines, has prohibited gatherings of more than 50 people. While it is likely that our gathering will be virtual rather than physical, we continue to work with the hotel and our Board to identify the best path forward. We will continue to update you on the status of our meeting as we learn more.
ACLS Operations and Programs
ACLS staff are working remotely as of last Thursday, March 12, and will continue doing so until further notice.  Our fellowship and grant processes, thanks to the hard work of our program staff, are proceeding as usual. Our selection committees have shifted to meeting by video conference. Our finance department is working hard to ensure that all payments go out as scheduled.
To our current fellows and grantees, we understand that a variety of factors – including but not limited to travel restrictions, school closures, abrupt transitions to remote teaching, and extra burdens for those looking after children and elderly family members – may disrupt your research.  We continue to monitor the situation closely.  For fellows whose work involves attendance at ACLS-held convenings, we will inform you as far in advance as possible about any impact on those plans. In the meantime, a member of our programs team will be in touch with current fellows and grantees in coming days to offer support on challenges you may face and answer any questions you may have.
ACLS Member Societies
So far nearly twenty US-based learned societies have decided to cancel, postpone, or hold their annual meetings virtually.  These measures typically create complex logistical problems and heavy financial penalties. Executive Officers are working hard to meet these challenges, and we at ACLS are exploring every feasible route of support for them and their societies.
In the rush of dealing with the short- and medium-term consequences of COVID-19, we are also taking time to reflect on the deep value of humanistic knowledge – from the understanding of emergency offered by history and philosophy to the creative responses to crisis we find in literature, art, and political thought.  We're confident we will all get through this together. Your well-being is very much in our thoughts!
Best wishes,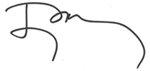 Joy Connolly
President