News Article
ACLS Member Societies Speak to Wall Street Journal On Pauses in PhD Admissions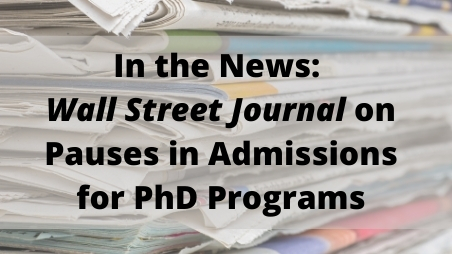 In a December 29, 2020 Wall Street Journal story, American Anthropological Association Executive Director Ed Liebow and American Historical Association Director of Academic and Professional Affairs Emily Swafford share their thoughts on the recent pauses in admissions for more than 140 humanities and social sciences programs. 
"It's not a question of an overproduction of Ph.D.s. It's an under-utilization of them in business, government and nonprofit sectors. The world needs social scientists." 
– Ed Liebow, American Anthropological Association
Read the full story here.