Monthly Community Message
ACLS Community Message for
May 2022
Greetings from New York City, where we are invigorated by the warm weather and the experience of seeing many colleagues at our Annual Meeting in Philadelphia two weeks ago: the Delegates who constitute the Council along with our dedicated Board, members of the Conference of Executive Officers (also known as the directors of our member societies), winners of ACLS fellowships and grants, representatives from our Consortium and Associate member institutions, and scholars assembled to hear our brilliant 2022 Haskins Prize lecturer, Professor Nell Painter of Princeton University.
This time of year also finds us preparing our fellowship and grant competition roster for the coming year. Our programs evolve every year.
The new Mellon/ACLS Dissertation Innovation Fellowship, which was announced last week, opens in fall 2022. It will support roughly 45 doctoral students who show promise of leading their fields in important new directions. It replaces the Mellon/ACLS Dissertation Completion Fellowship, which from 2006 to 2021 sustained students in the final year of dissertation writing. The new fellowship will offer one year of funding to students partway through their doctoral programs, before they dive into dissertation research and writing, allowing them to gain skills or critical perspectives that will inform their scholarship. I hope every reader of this letter will encourage mid-PhD doctoral students to consider applying. Please post this good news on social media, direct students to our website, announce it on departmental listservs and seminars – and sign up for updates about the call for applications, applicant webinars, and more at the link above. 
In 2021, the ACLS Digital Justice Grants were created to support digital projects focused on racial and social justice. This program, made possible by a generous grant from the Mellon Foundation, will support projects both in the seed and developmental stages and the first grantee cohorts in both categories will also be announced in the coming weeks. The grant program complements the newly established Commission on Fostering and Sustaining Diverse Digital Scholarship, made possible through support from both Mellon and the NEH. This diverse group of nationally recognized experts is focused on identifying and addressing the gaps in various infrastructures that limit the production, dissemination, and recognition of digital projects focused on these under-served areas of study.
The Leading Edge Fellowship, the successor to the Mellon/ACLS Public Fellows program (2010-2020), places humanities PhDs in social justice organizations, exemplifies our core belief that humanists have the power to help change the world for the better in many and varied lines of work. In 2021 we expanded the program to double the number of fellowships awarded, part of our broader efforts to ramp up support at the peak of pandemic disruption, and we look forward to naming 20 new fellows in the coming weeks.
Since our founding in 1919, ACLS has dedicated itself to sustaining the creation and free circulation of knowledge that advances understanding of humanity and human endeavors.
The ACLS Sustaining Public Engagement Grant Program provides needed funding for public humanities programs that have experienced staffing reductions due to the COVID-19 pandemic. This one-time competition was launched in 2021 thanks to a $3.5 million grant ACLS was awarded as part of the funding the National Endowment for the Humanities (NEH) received in the American Rescue Plan. We recently announced the 24 winning projects who will deploy the funds through summer 2023.
Changes to our roster this year also include the sunsetting of programs that have been appreciated deeply by the scholarly community.
We will announce the final cohort of Emerging Voices Fellows later this month. This emergency response post-doctoral fellowship program has placed nearly 150 fellows in posts in our ACLS Research University Consortium member institutions since summer 2020. We are keenly attuned to the distinctive challenges facing new and recent PhDs, and we have begun to explore new ways to support emerging scholars in the years to come.
2021 was the final competition year for the Mellon/ACLS Scholars and Society Fellowship. This three-year fellowship initiative allowed nearly 40 fellows to pursue community-engaged research projects while in residence in organizations outside academia – and to bring the fruits of that experience back to their home institutions, with the goal of enriching doctoral curricula in the humanities. Many of the fellows are now embarking on a diverse range of curricular innovation projects at their schools, and we look forward to sharing lessons learned from this work with our broader community.  
This year marked the final competition of the Mellon/ACLS Community College Faculty Fellowship program, with 30 fellows announced in April, the largest cohort in program's four-year history. Since launching in 2018, we have proudly named 110 fellows teaching at community colleges across the country.
Based in part on feedback from the Community College Faculty Fellows, we have made informed refinements to the program design for the long running ACLS Fellowship Program, with the goal of making it a more inclusive opportunity, especially for faculty at community colleges and teaching intensive institutions. We look forward to convening the fellows and peer reviewers who participated in the program in the coming year to celebrate and learn from their innovative work.
Since our founding in 1919, ACLS has dedicated itself to sustaining the creation and free circulation of knowledge that advances understanding of humanity and human endeavors. From our first cohort of 21 scholars with $300 Aid to Research Grants in 1926, we have supported scholars across all fields in the humanities and interpretive social sciences, including fields that were marginalized early in their histories, such as African studies, American music, Native American languages, and China studies.
By the end of the 2021-22 competition year, ACLS will have awarded $28 million in fellowships and grants. We will continue to evaluate progress and refine our existing programs. We always have our ears and eyes open, learning where and what kind of funding is most needed and seeking that funding so that new programs will benefit scholars in the humanities and interpretive social sciences and by extension, the world.
We send best wishes for good health and a smooth ending to what has been for many an unusually tiring academic year. Thank you very much for your generous support.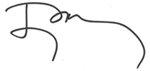 Joy
To Be of Use
by Marge Piercy
The people I love the best
jump into work head first
without dallying in the shallows
and swim off with sure strokes almost out of sight.
They seem to become natives of that element,
the black sleek heads of seals
bouncing like half-submerged balls.
I love people who harness themselves, an ox to a heavy cart,
who pull like water buffalo, with massive patience,
who strain in the mud and the muck to move things forward,
who do what has to be done, again and again.
I want to be with people who submerge
in the task, who go into the fields to harvest
and work in a row and pass the bags along,
who are not parlor generals and field deserters
but move in a common rhythm
when the food must come in or the fire be put out.
The work of the world is common as mud.
Botched, it smears the hands, crumbles to dust.
But the thing worth doing well done
has a shape that satisfies, clean and evident.
Greek amphoras for wine or oil,
Hopi vases that held corn, are put in museums
but you know they were made to be used.
The pitcher cries for water to carry
and a person for work that is real.