Monthly Community Message
ACLS Community Message for March 2022
ACLS was founded in 1919 in the wake of the First World War and a global pandemic as part of an international movement that sought to improve humanistic scholarship by fostering communities and strengthening networks of communication around the world.
I am vividly reminded of that ambitious purpose as I see how energetically scholars are responding to Russia's unprovoked war against Ukraine. Courageous reporters on the ground in Ukraine (and in Russia, where the crackdown on media is severe) are doing extraordinary work in bringing events to our attention. At the same time, to help us understand those events in their historical, cultural, and linguistic contexts, countless scholars are organizing research groups and public events at their institutions, joining in discussions or curating resources at public libraries, providing what support they can to colleagues in Ukraine, and offering informed, accessible analysis on a variety of information platforms. All this work is going on at high speed.
Many ACLS member societies have publicly protested the war and spoken out against reports of discrimination against Africans living in Ukraine, including many scholars and students, trying to flee the conflict.
Kudos to the Association for Slavic, Eastern European, and Eurasian Studies (ASEEES), which has created a terrifically informative website, the result of herculean work on the part of the ASEEES staff and members. It includes links to organizations providing direct support for displaced Ukrainian scholars and students, panels and talks on current events, and other resources. The American Folklore Society is assisting folklorists and scholars of cultural heritage in Ukraine in a data rescue effort, organizing the upload of backups of precious research data onto a protected Google drive. These are just two examples of what scholarly communities can achieve for the common good, thanks to the organizing power of the professional society.
I hope presidents and provosts and boards of trustees at institutions of higher education around the country see this rapid response activity as powerful evidence of the vitality and value of humanistic study. I hope they celebrate it on their websites, remember it at budget time, and make support for this study a priority in their strategic planning. Creative and intelligent responses to the war in Ukraine and the other places enduring violent conflict around the world rely on the knowledge scholars in our fields produce and circulate. It rests with leadership and faculty to work together to make this truth visible to students and to the public.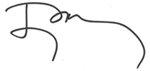 Joy
Aeneid Book 7 (excerpt)
By Vergil, translated by Shadi Bartsch
O Muses, open Helicon's gates of song for me.
Which kings were roused to war? Which chiefs and armies
filled the fields? What men were raised on Italy's
rich soil back then, what weapons fed her fire?
You remember, goddesses, and you can tell it.
Only the faintest breath of legend wafts to us.
…
Praeneste's founder, Caeculus, is there as well.
Every age has thought him born to Vulcan
in a herd of cows, a king discovered
at the hearth. He comes with a rustic legion
drawn from far and wide: men from high Praeneste,
the fields of Juno's Gabïï, cold Anio, and
Hernican crags dewy with streams; men you nourish,
rich Anagnia, and you too, Amasenus.
Not all have weapons, clanging shields, or chariots.
Most sling pellets of black lead, others hold two
spears in their hands. On their heads they wear
gray wolf-skin caps. Their custom is to march
with bare left feet; rawhide boots cover the right.
…
Oebalus, my poem won't pass over you.
They say that Telon sired you with the nymph Sebethis
late in life, when he ruled the Teleboeans
in Capreae. His father's holdings did not sate
the son. Now he lords it over broader land –
the Sarrastian tribes, plains watered by the Sarnus,
Rufrae, Batulum, the fields of Celemna,
and men within the walls of apple-rich Abella.
They throw boomerangs, like German tribes,
and strip the bark of cork-trees for the helmets
on their heads. Their bronze weapons shimmer.
Stay In Touch
Sign up for the monthly ACLS Community Newsletter, as well as announcements and updates about programs, events, and more.
Sign Up