Monthly Community Message
ACLS Community Message for December 2022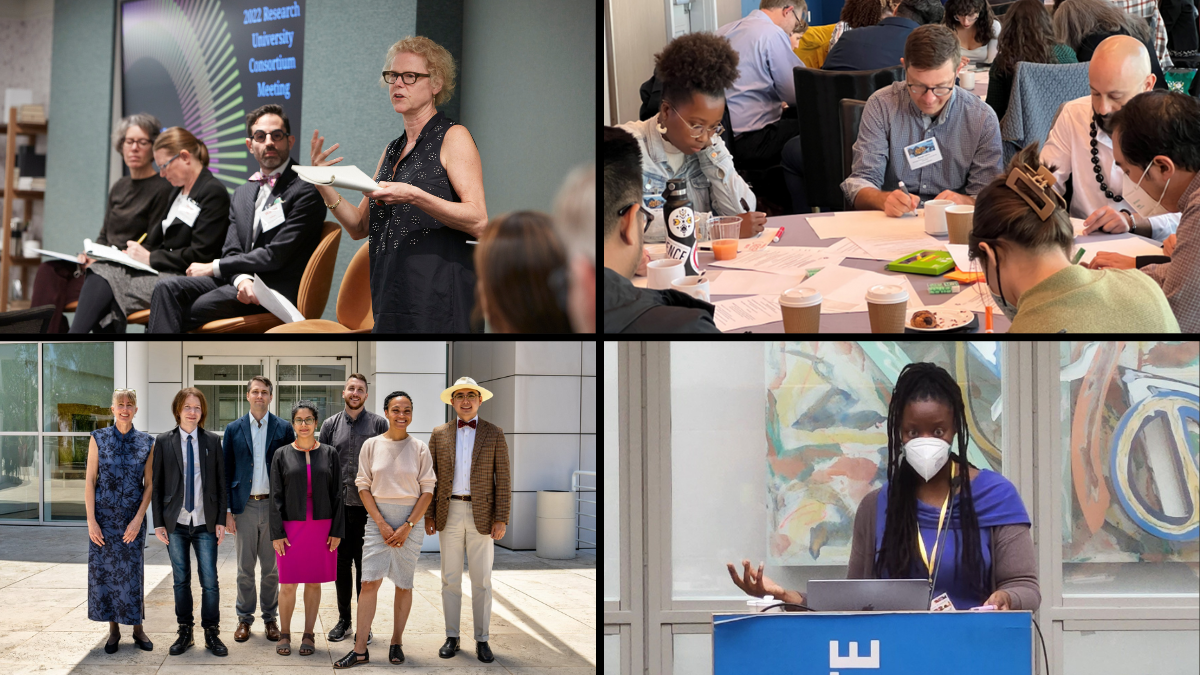 Bottom left photo courtesy of the J. Paul Getty Trust
Greetings!
The festive gatherings of the holiday season are the perfect time to express gratitude. Now in my fourth year at ACLS, I want to acknowledge the generosity and collaborative spirit of so many in the ACLS community, and thank you for considering supporting our work on this Giving Tuesday. We value your belief in our mission and our values, and we are grateful for your partnership.
Over the past several months ACLS has convened a number of in-person gatherings, and we all feel buoyed by the excitement of being together again. To name a few, our Intention Foundry met in person in June in Chicago and New York; International Programs welcomed the Luce China Studies Summer Institute in June, and in July hosted Global Engagement strategy sessions, both in New York; in July, US Programs gathered Getty/ACLS Postdoctoral Fellows in the History of Art at the Getty Research Institute in Los Angeles, and brought together Mellon/ACLS Scholars and Society Fellows and graduate students at the National Humanities Conference in November. The ACLS Board of Directors, Research University Consortium, and Conference of Executive Officers all held fall meetings in New York. I was inspired by the energy and deep thinking the participants brought to each convening.
In all our areas of work, we are framing the conversation about the humanities and interpretive social sciences as one about ambitious expansion. Together, we are identifying what successful innovations we should amplify. We are diving into new conversations and seeking out new allies. We never cease to celebrate the scholarship that enriches our understanding of this complex world.
Whether you choose to support us today or in the future, we are grateful that you are a part of our community, helping us to advance our work, and we welcome you into these conversations. As Suji Kwock Kim says in her marvelous poem, "I can't help thinking of thanks."
I hope you are able to take time to relax in coming weeks, despite the frenetic pace that the end of the calendar year always brings.
With gratitude, and best wishes for a happy holiday season,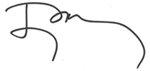 Joy
Support ACLS
Join us in the important work of supporting the pursuit of humanistic knowledge and a new academy.
Give Now
Slant
by Suji Kwock Kim
If the angle of an eye is all,
the slant of hope, the slant of dreaming, according to each life,
what is the light of this city,
light of Lady Liberty, possessor of the most famous armpit in the world,
light of the lovers on Chinese soap operas, throwing BBQ'd ducks at each other
with that live-it-up-while-you're-young, Woo Me kind of love,
light of the old men sitting on crates outside geegaw shops
selling dried seahorses & plastic Temples of Heaven,
light of the Ying 'n' Yang Junk Palace,
light of the Golden Phoenix Hair Salon, light of Wig-o-ramas,
light of the suntanners in Central Park turning over like rotisserie chickens sizzling on a spit,
light of the Pluck U & Gone with the Wings fried-chicken shops,
the parking-meter-leaners, the Glamazons,
the oglers wearing fern-wilting quantities of cologne, strutting, trash-talking, glorious:
the immigrants, the refugees, the peddlars, stockbrokers and janitors, stenographers and cooks,
all of us making and unmaking ourselves,
hurrying forwards, toward who we'll become, one way only, one life only:
free in time but not from it,
here in the city the living make together, and make and unmake over and over
Quick, quick, ask heaven of it, of every mortal relation
feeling that is fleeing,
for what would the heart be without a heaven to set it on?
I can't help thinking no word will ever be as full of life as this world,
I can't help thinking of thanks.