Monthly Community Message
ACLS Community Message for April 2022
April may be the cruelest month thanks to tax preparation, teasing flashes of warm spring weather, and the labor of wrapping up the academic year, but at ACLS it's also a month of celebration and congratulations. Most of our fellowship programs have wrapped up their selection processes and notified the successful applicants to our competitions. If you want to experience mudita (a lovely Sanskrit term conveying "pure delight in the success of others"), check out our most recent awardees.
The variety and creativity of their work never ceases to amaze and humble me. I heartily thank everyone at ACLS who administers our fellowship competitions for their hard work and responsiveness to the questions and needs of scholars in a stressful year. The US Programs team is finalizing an announcement about a new program we will unveil in the coming weeks: keep your eyes peeled, and once it arrives, please help us circulate the news.
As we celebrate our fellowship and grant awardees, we also applaud the institutions awarded ACLS Sustaining Public Engagement Grants, made possible by a grant from the National Endowment for the Humanities as part of the Sustaining the Humanities through the American Rescue Plan (SHARP) initiative.
If you want to experience mudita (a lovely Sanskrit term conveying "pure delight in the success of others"), check out most recent awardees. The variety and creativity of their work never ceases to amaze and humble me. Joy Connolly, ACLS President
Another reason to celebrate is our return to holding regular in-person events for the first time in two years. Led by Director for Membership and Governance Sandra Bradley and supported by many staff across ACLS, we are preparing for our 2022 Annual Meeting in Philadelphia at the end of the month, featuring the Haskins Lecture by eminent historian Nell Painter, the Edwards Professor of History, Emerita, at Princeton University (which will also be presented live via Zoom). ACLS fellows, including representatives from our Scholars and Society and Leading Edge programs, will discuss their work, as will representatives participating in our Luce Design Workshop. I look forward especially to my conversation on Thursday night with Dr. Phillip Harper, Director of Higher Learning at the Mellon Foundation, about the state of the humanities and its most promising future directions. This year the Annual Meeting will be followed by an intensive two-day retreat for our Conference of Executive Officers – a chance for Member Society directors collectively to envision the future of learned societies and develop the skills they need to lead adaptive change within their organizations.
Last month, our International Programs team led the second Global Engagement Strategy Session in New York City, including about 15 scholars around the table and four ACLS Board members via Zoom. With the retirement of IP's Director Andrzej Tymowski last fall, it is the right time to gather insights from an array of scholars at different career stages into how an organization like ACLS can do the most good on an international scale. Notable in the discussion was the high excitement about transregional and comparative work, as well as initiatives like the manuscript development workshop, a hallmark of the African Humanities Program. Participants remarked on the great potential impact of convening scholars from different regions around common interests, from migration and political concepts to musical genres and the ethics of conservation. We will hold at least two more Strategy Sessions in 2022.
This past Monday, April 4, some of us began to return to the office at 633 Third Avenue on a regular basis. ACLS has adopted a flexible approach to in-office work. After much consultation with colleagues and research into the choices of other nonprofits in New York, Human Resources Manager Tina Li has orchestrated a plan where some staff will work in the office up to three days per week while others will gather in person two or three times per month. It's an experiment that will require candid communication across the entire organization and that will likely evolve over time. I'm grateful for Tina's sensitivity and foresight as we move into a new phase of work under pandemic conditions. Infection rates in New York have fallen significantly, which is very good news, but meaningful risk persists, and we are committed to the safety and comfort of every single member of staff.
Stay tuned for announcements of the new fellowship program I mentioned above, as well as a new three-year summer scholarly gathering in Bulgaria, updates on the Intention Foundry, and a new program designed to support humanities faculty interested in decanal level leadership but uncertain whether it is right for them. To accomplish this and more, ACLS is hiring additional staff. We appreciate your spreading the word!
Thank you for your ongoing support of ACLS. We can't do this work without you. On behalf of all my colleagues, I wish you continued good health and happiness as the semester winds to a close.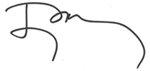 Joy
General Prologue to The Canterbury Tales
By Chaucer
Whan that Aprille with his shoures soote,
The droghte of March hath perced to the roote,
And bathed every veyne in swich licóur
Of which vertú engendred is the flour;
Whan Zephirus eek with his swete breeth
Inspired hath in every holt and heeth
The tendre croppes, and the yonge sonne
Hath in the Ram his halfe cours y-ronne,
And smale foweles maken melodye,
That slepen al the nyght with open ye,
So priketh hem Natúre in hir corages,
Thanne longen folk to goon on pilgrimages,
And palmeres for to seken straunge strondes,
To ferne halwes, kowthe in sondry londes;
And specially, from every shires ende
Of Engelond, to Caunterbury they wende,
The hooly blisful martir for to seke,
That hem hath holpen whan that they were seeke.
Stay In Touch
Sign up for the monthly ACLS Community Newsletter, as well as announcements and updates about programs, events, and more.
Sign Up