Press release
ACLS Awards 24 Sustaining Public Engagement Grants
Program Made Possible by Support from the National Endowment for the Humanities Will Assist Outstanding Publicly Engaged Humanities Programs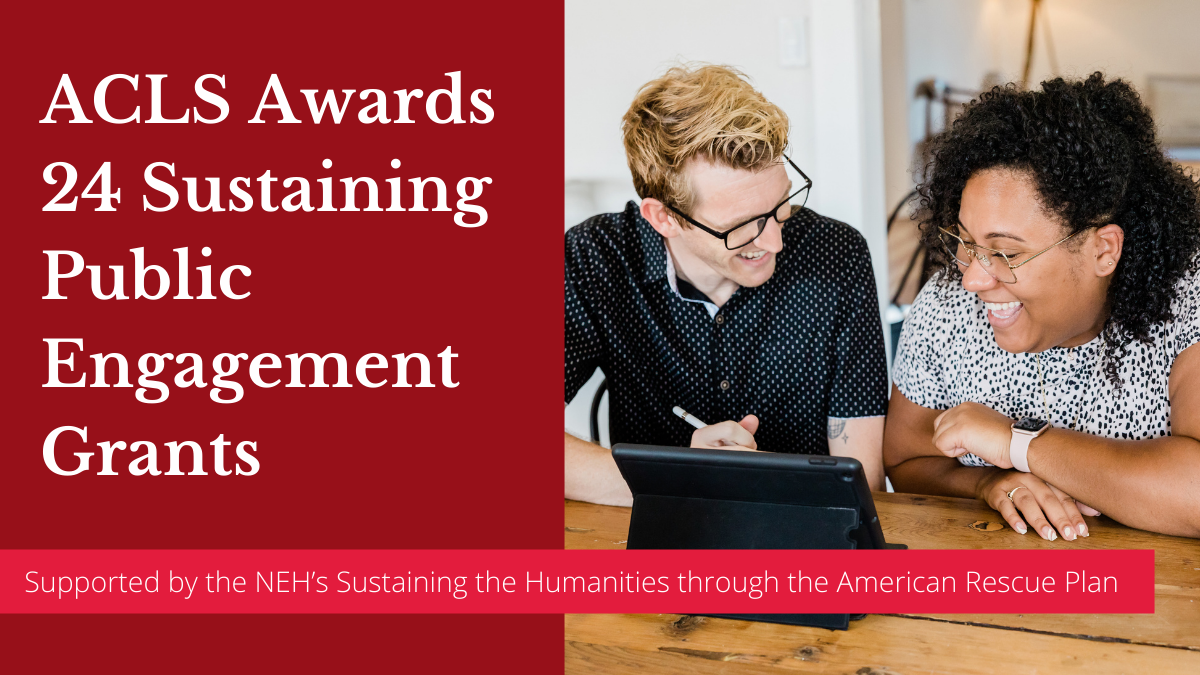 The American Council of Learned Societies (ACLS) today announced the 2022 awardees for the Sustaining Public Engagement Grant Program, a $3.5 million responsive funding program made possible by a grant from the National Endowment for the Humanities (NEH) as part of the Sustaining the Humanities through the American Rescue Plan (SHARP) initiative.

The grants support public humanities programs based at accredited United States colleges and universities that have experienced staffing reductions related to pandemic conditions, programming setbacks, and/or loss of institutional capacity for publicly engaged work. Awarded programs have demonstrated a deep commitment to the co-creation of knowledge with diverse communities outside of academia and promising approaches to addressing the most pressing issues our society faces today.

The 24 grantees represent outstanding public programs based at a variety of public and private institutions from 18 states and Puerto Rico. Each will receive up to $225,000 to be used over a 12-month period starting in Spring/Summer 2022.

Meet the 2022 Sustaining Public Engagement Grantees.

These programs include initiatives designed to restore and expand access to higher education programs for those directly impacted by incarceration; collect and raise awareness about oral histories, historical sites, and other resources representing communities whose voices have been muted for generations; create collaborations with media, public health organizations, and other community partners on new, more ethical frameworks for public engagement with marginalized communities; document the impact of public health and natural disasters on communities of color; and improve access to humanities and social sciences education in under-resourced communities.

"The National Endowment for the Humanities is grateful to the American Council of Learned Societies for administering American Rescue Plan funding to speed economic recovery within the higher education sector," said NEH Chair Shelly C. Lowe (Navajo). "Our colleges and universities are important centers for public humanities, with immense potential to serve their communities through educational resources and public programs that reach broad audiences. These ARP awards will expand public access to new information and discoveries in the humanities, and foster greater collaboration between academic institutions and community partners."

"ACLS is proud to support these outstanding examples of publicly engaged, community-centered scholarship," said ACLS President Joy Connolly. "Direct engagement with communities beyond the walls of academia is essential to the continued creation of knowledge for the public good. At the same time, these programs will help in expanding our definitions of humanistic scholarship and in contributing to solutions for a brighter future for all."

The American Rescue Plan Act of 2021 appropriated supplemental funding to the NEH to provide emergency relief to cultural organizations and educational institutions and organizations working in the humanities that have been adversely affected by the coronavirus pandemic. The Act recognizes that the humanities sector is an essential component of economic and civic life in the United States.
Recent ACLS Award Announcements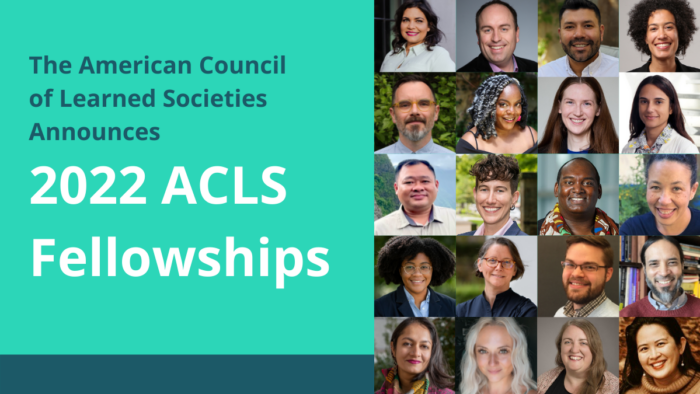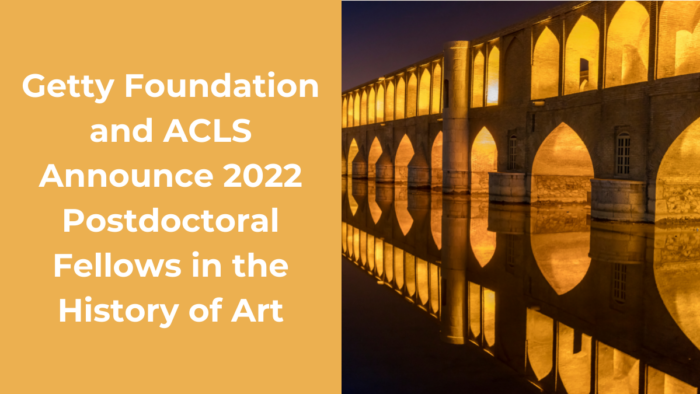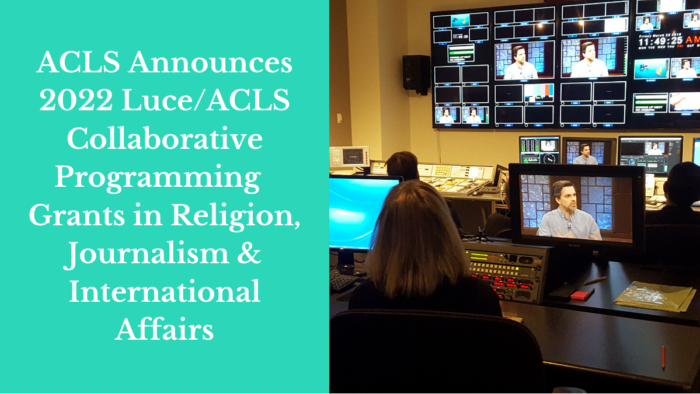 Meet 2022 Fellows & Grantees