Press release
Getty Foundation and American Council of Learned Societies Announce 2022 Postdoctoral Fellows in the History of Art
Awards Support Outstanding Early Career Scholars Whose Research Advances the Field of Art History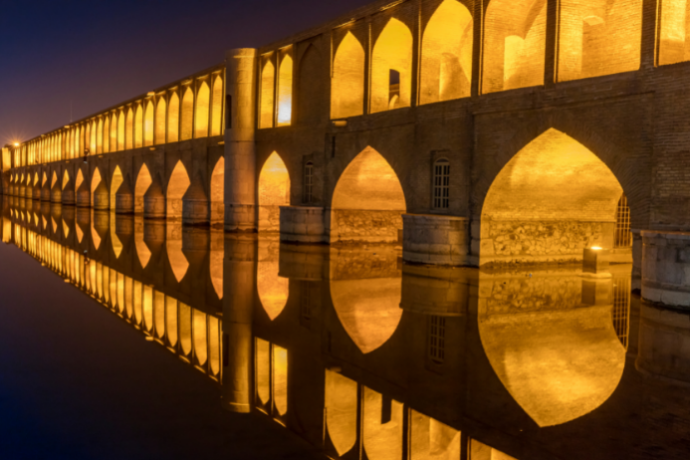 The Getty Foundation and the American Council of Learned Societies (ACLS) are pleased to announce the 2022 recipients of the Getty/ACLS Postdoctoral Fellowships in the History of Art.
This year, the fellowships support ten exceptional early-career art historians whose projects stand to make substantial and original contributions to the understanding of art and its history. The awards are designed to advance innovative scholarship in art history and welcome approaches to research that highlight voices, narratives, and regions of the world that have been historically excluded and under-studied in the academy.
The 2022 Fellows will explore a wide variety of research topics such as a reassessment of the Safavid capital Isfahan that elevates the role of waterways and their associated landscapes in the city's urban development; visual representations of intercultural contact in eighteenth- and nineteenth-century Oceania; and how art in Mozambique at the end of the Cold War can reframe the study of contemporary art in the Global South.
Each 12-month, non-residential fellowship includes a $60,000 stipend and an additional $5,000 for travel and research. The cohort will convene at the Getty Center in Los Angeles for a week upon completion of their fellowships to share their research with each other and the wider Getty community.
"Support for emerging scholars is always needed, but even more so in these uncertain times," said Joan Weinstein, director of the Getty Foundation. "These fellowships will sustain art historians at a critical point early in their careers and give them the freedom to pursue a diverse array of research topics that will push the field to grow in more international and inclusive directions."
"ACLS is proud to partner with the Getty Foundation to provide critical support at a time when scholars around the world are facing significant challenges to advancing their research," said ACLS President Joy Connolly. "We are pleased to recognize this extraordinary group of fellows and their work in art history, from the exploration of public space in the Late Ottoman Empire to modernism in Pakistan."
This program is made possible by a major grant from the Getty Foundation and administered by ACLS, the preeminent representative of American scholarship in the humanities and interpretive social sciences.
The 2022 Getty/ACLS Postdoctoral Fellows and their planned research topics are:
Esther Choi, Adjunct Associate Professor, Cooper Union for the Advancement of Science and Art, The Organization of Life: Interwar Entanglements between Architecture, Art, and the Life Sciences
Berin Golonu, Assistant Professor, University at Buffalo, State University of New York, People's Gardens: Structuring Public Leisure Space in the Late Ottoman Empire, 1870-1918
Sahar Hosseini, Assistant Professor, University of Pittsburgh, Zayandehrud and Its City: Reading the Riverine Landscapes of Seventeenth-Century Isfahan
Kamila Kociałkowska, Postdoctoral Fellow, Université Libre de Bruxelles, Belgium, The Black Square and the Blue Pencil: Modernist Mimicry of Censorial Style in Russian Avant-Garde Books
Álvaro Luís Lima, Assistant Professor, University of Florida, Farewell to the Future: Art in Mozambique at the End of Socialism
Kayleigh Perkov, Independent Scholar, Prototype Pastoral: Gender, Craft, and Technology, 1965-1980
Kailani Polzak, Assistant Professor, University of California, Santa Cruz, Difference Over Distance: Visualizing Contact between Europe and Oceania
Gretel Rodriguez, Assistant Professor, Brown University, The Roman Honorific Arch: Its Making and Ancient Reception from Augustus to Constantine
Gemma Sharpe, Visiting Assistant Professor, Sarah Lawrence College, Modernist Agencies: Modernism and Cold War Politics in Pakistan
Matthew Worsnick, Assistant Professor, Vanderbilt University, Designs on Territory: Mental Maps and the Fabrication of a Contested Border