2007, 2008
Tatiana Nikitina
Doctoral Candidate
Stanford University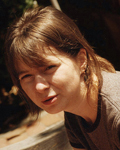 The Mixing of Syntactic Categories and Language Change: Evidence from Niger-Congo Languages
This dissertation addresses the problem of the mixing of syntactic categories, focusing on cases where classification of a construction as verbal or nominal is not straightforward or can be shown to change over time. It draws primarily on data from Mande languages and other branches of Niger-Congo, including data from the Wan language collected during fieldwork in Côte d'Ivoire. It investigates the diachronic processes that can affect the distinction between noun and verb and the consequences of such changes for the syntax, morphology, and lexicon of a language. The study combines historical and typological approaches to syntactic categories, taking into account empirical data that up to now has been largely ignored in research in theoretical syntax.
The Syntax of Postpositions in Mande and the Typology of PP Modification
The project investigates the use of postpositions in Mande languages and aims at a reconstruction of postpositional usage in Proto-Mande. The syntax of postpositional phrases in Mande is typologically unusual (postpositions are not allowed to modify nouns and do not form a syntactic constituent with verbs), which suggests a peculiar path of historical development. In addition to their unusual syntax, postpositional systems in Mande allow for relatively few semantic distinctions; for example, they often do not distinguish between goals and sources of motion. The typological component of the project addresses the relation between the pattern of use of a lexical category (such as pre- or postpositions) and mechanisms involved in the development of the category's new members.