2010, 2012
Strother E. Roberts
New Faculty Fellow
Brown University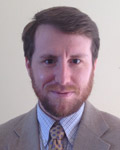 Harvesting the Woods, Harnessing the Waters: An Environmental History of the Colonial Connecticut Valley
"Harvesting the Woods, Harnessing the Waters," situates the early American environment within the broader context of the seventeenth- and eighteenth-century Atlantic World, providing a valuable corrective to the excellent but inward-looking environmental histories that have preceded it. This project explores the growth of an overlapping network of local, regional, and trans-Atlantic markets in natural resources and studies the impact that local inhabitants' choices within these markets had upon both the land- and waterscapes of the colonial Connecticut Valley. It shows that these early modern markets worked to displace the impact of resource consumption in much the way that modern wealthy nations purchase improved ecological conditions at the expense of developing-world trading partners.
PhD, History, Northwestern University appointed in History at Brown University
Dissertation: "The Commodities of the Country: An Environmental Biography of the Colonial Connecticut Valley"