2021, 2023
Rachelle Saruya
Postdoctoral Scholar
University of Toronto, Mississauga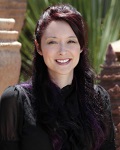 Towards Autonomous Beings and "Docile Bodies": Myanmar Buddhist Nuns' Educational Practices and Rituals in Training
My dissertation project analyzes Myanmar Buddhist nuns' education, both formal and informal, and how and why some of these nuns are able to become successful teachers and leaders. This research fills in the gaps on Buddhist nuns in literature on monastic education, which is usually centered on monks. I build on Hiroko Kawanami's pioneering research on Myanmar nuns. However, as Kawanami's work produced the first comprehensive overview, my work will be more specifically dedicated to the nuns' education and training. It focuses on one specific institution in Sagaing, Myanmar, a main monastic hub, while paying attention to the networks and relationships that these nuns have with other nunneries and monasteries in the area. Research methods include an analysis of the textbooks used, participant observation in classes and during ritual performances, resulting in rich ethnographic descriptions with the nuns' voices at the center, helping us to understand the formative forces that shape the personal and institutional development of Buddhist nuns in today's Myanmar.
Wishing at the Banyan Tree: Wishing-for-children Rituals in the Buddhist Scriptures and in Contemporary Myanmar Buddhist Women's Practices
In the leadup to the Buddha's enlightenment, Sujātā, a woman from a wealthy family, helped break the Buddha-to-be's fast by offering him milk-rice. Mistakenly, she believed him to be the banyan tree deity that granted her wish of having a son. The theme of wishing for children at trees with guardian deities is scattered throughout the Buddhist scriptures. In lived Buddhism, the Buddhist discourse on motherhood played a crucial role in laywomen's Buddhism flourishing in Southeast Asia. This project engages with the world of aspiring and emerging Buddhist mothers and their wishes to conceive of and give birth to a child that will define them as lay Buddhists. It explores Buddhist women's ritual practices aimed at fulfilling the wish for a child and managing a successful pregnancy in a Buddhist way, the role of Buddhist spaces and places for these rites, and how they help women during vulnerable times in their lives.