2016, 2018
Laury Lawrence Ocen
Lecturer
Makerere University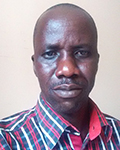 Reading Monuments: Politics and Poetics of Memory in Post-War Northern Uganda
The project examines how post-war northern Uganda is re-imagined by war memorials. Interest groups like governments, politicians, and Non Governmental Organisations (NGOs) often claim ownership of war memorials. In the process the place and agency of ordinary people who represent everyday experiences of war is eclipsed. I argue that war memorials have textual and artistic properties that offer multifarious possibilities of interpreting the history of war, in a way that offers expressive space for everyday memory of war. I look at how war memorials influence location, how they are read by survivors, victims, NGOs, and civil societies. What "silences" and "absences" do they produce, and what new "voices" do they generate? What local technologies of memory do ordinary people mobilise, as alternative/complementary memorialization to the grand narratives circulated at public sites? I focus on four massacre sites at Balonyo, Attiak, Lukodi, and Abia; where memorialization focus on climactic memories while paying very little attention to the process of war.
War and Urbanization: an Ethnographic Study of Displacement and Urban Formation in Postwar Northern Uganda
In postwar northern Uganda, one significant feature of "return" manifests in the forms of migration and counter-migrations in the former internally displaced people's camps (IDPCs) and highway trading centers. First, whereas people were forced into the IDPCs against their will during the inter-war period, in the postwar period, different types of immigrants continually move into these former IDPCs. Why is this momentum? Second, a number of neighboring highway trading centers are developing into large towns following migrations from the former sites of war. This project interrogates the intellectual, political, socio-economic forces that have given momentum to such centrifugal and centripetal patterns of migration into, and away from the epicenters of war. Is this a process by which experiences of mass violence are being depoliticized, or a way in which economic processes of transition are constructing new imaginaries of transition? How war opens boundaries linguistically, culturally, economically, and politically will be examined through an ethnographic study of new urbanities of Attiak, Pabo, and other IDPCS, as well as Bweyale and Kiriandongo towns, all located within the political geography of postwar northern Uganda.