2010, 2012
Lauren Hirshberg
New Faculty Fellow
University of California, Los Angeles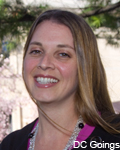 Targeting Kwajalein: US Military Imperialism in the Marshall Islands during the Cold War
This project explores the complex relationship between the Marshall Islands and the United States during the Cold War through a focus on the history of Kwajalein, an island that became a US suburban missile range during this time. It interrogates the expansion of a US military empire following World War II as sanctioned through a UN Trusteeship agreement in Micronesia offering the US strategic access to the region for weapons development. It examines how US control of Kwajalein impacted Marshallese primarily through loss of land and subsequent displacement to the island of Ebeye that became an overpopulated urban labor camp for Kwajalein. It also examines the role the missile range ultimately played in negotiations for Marshallese decolonization during the 1970s and 1980s.
PhD, History, University of Michigan, Ann Arbor appointed in History at University of California, Los Angeles
Dissertation: "Targeting Kwajalein: US Empire, Militarization and Suburbanization and the Marshall Islands, 1944-1986"