2016, 2019
Kyle Ellison David
Doctoral Candidate
University of California, Irvine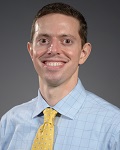 Conceiving the Communist Child: Growing Up in War and Revolution, 1921 to 1949
My dissertation examines how the Chinese Communist Party (CCP) mobilized children between 1921 to 1949. Focusing on rural north China, I demonstrate that the CCP began structuring the daily lives of children in the early 1920s. This regimentation became increasingly militant during the second Sino-Japanese war (1937-45), when the CCP began recruiting children aged seven to fifteen into a paramilitary organization, the Communist Children's League (CCL). In the early 1940s, the CCL boasted a membership of approximately 200,000 children, many of whom aided front-line soldiers and even participated in combat. My project reveals not only the lived experience of children during this tumultuous historical period, but also how the CCP envisioned children and and their role in nation-building.
Children of the Revolution: Childhood and Conflict in Rural North China, 1937-1948
This project argues that children played a constitutive role in the Chinese communist revolution as agents of transformation and objects of state paternalism. As historical actors, children participated in wartime resistance activities as sentries, spies, and saboteurs. They were also at the center of numerous Chinese Communist Party (CCP) state-building projects, such as universal primary school education and the establishment of modern pediatric care. Together, these policies not only fostered good will between the rural masses and the communist government, but also achieved a quantitative increase and qualitative improvement of the population. The dissertation concludes that children were the foundation on which the CCP built its burgeoning socialist society.