2008, 2019
Kenneth M. Price
Professor
University of Nebraska-Lincoln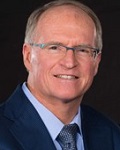 The Civil War Writings of Walt Whitman
This project involves the the creation of a comprehensive edition of the Civil War writings of Walt Whitman, an incomparable record of a major American author's experience of the War. It entails electronically preparing hundreds of wartime documents, including personal correspondence and letters Whitman wrote on behalf of soldiers. This project will make these documents available and allow them to serve as a model for future electronic scholarly editions.
New Storytellers: The Research Institute in Digital Ethnic Studies, Developing Racial, Ethnic, and Cultural Diversity in the Next Generation of Digital Scholars
New Storytellers: The Research Institute in Digital Ethnic Studies, a two-week immersive workshop, brings together scholars from Minority Serving Institutions (MSIs), faculty and staff at the University of Nebraska, and guest presenters from other universities who collectively are deeply invested in using digital technologies to explore race, ethnicity, and social justice. New Storytellers intervenes in the field of digital humanities by broadening the participation and inclusion of underrepresented groups, bringing their voices into the conversation and engaging them with computational and new media tools to expand, recalibrate, and extend the impact of interdisciplinary work on race and ethnicity. The team's experience gained through nearly fifteen years of hosting the Nebraska Forum on Digital Humanities, nearly five decades of research and teaching in Nebraska's Institute for Ethnic Studies, and extensive engagement with faculty members at minority-serving institutions informs the approach.