2022
Juan Manuel Rubio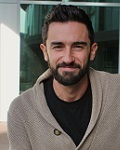 Dissertation Abstract
"Mining Ecologies: Capitalism and the Environment in Peru's Central Highlands, 1884 - 1930"

The 1890s copper rush engulfed the Central Highlands of Peru, rapidly industrializing what was
once a colonial silver-mining center. As the world demanded unprecedented amounts of the rose-colored
metal, production intensified, refineries sprouted across the Andes, and pollution altered the region's
landscapes. This dissertation examines environmental conflicts connected to this process of capitalist
transformation. It centers on the Peruvian Central Highlands and it approaches this region as an evolving
political ecology in which various actors -- foreign and domestic capitalists, mine-owners, workers, state
officials, and local Indigenous communities -- negotiated and battled over the use and control of the local
environment. Mining-company records, memoirs, local newspaper collections, and scientific publications
reveal that industrial mining changed the distribution of power within the Central Highland's political
ecology. Although foreign companies significantly expanded their operations during the early twentieth
century, local actors managed to shape the course of this industry and change its relationship to the
environment.