2015, 2022
Joohee Suh
Assistant Professor
Xavier University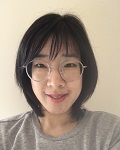 The Afterlife of Corpses: The Fear of Animated Dead Bodies (jiangshi) and the Qing (1644 to 1911) Culture of the Macabre
In the Qing dynasty, the fear of stiff corpses that do not decay (jiangshi) was expressed in a variety of venues, such as literary tales, anecdotes, local histories, and even lawsuits. This collective anxiety over animated dead bodies reveals that, in the late imperial conception of the worlds of the living and the dead, the dead body was far from lifeless but constituted an active part of social conflicts. My dissertation attempts to identify the social foundation of the fear of animated corpses by examining the interplay between the practice of burial, the knowledge of human physiology, and the elite discourse of social degeneration. In so doing, I take an interdisciplinary approach by drawing upon several different fields—literature, medicine, death ritual, and social history.
Unruly Dead Bodies: Delayed Burial and the Change of Qing Death Ethics
This project aims to produce a monograph that investigates a series of social and cultural endeavors pertaining to unburied corpses in the Qing during the eighteenth and nineteenth centuries. Often called the jiu, the unburied bodies were associated with a popular custom called delayed burial. The uncertainty, instability, and ambiguity associated with these bodies called for multilateral endeavors to domesticate unburied corpses by enhancing the family's ownership of the dead. Based on the examination of extensive sources pertaining Qing practice of death and burial, I argue that the last two centuries of the Qing witnessed a heightened sense of responsibility for the physical remains of the deceased, which gave rise to a new social activism for enhancing the family-based social ties.