2012, 2017
Jesse Rodin
Associate Professor
Stanford University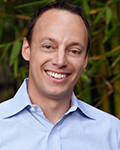 The Josquin Research Project
Many tools exist for locating and analyzing text, but there is no comparable technology for searching complete musical scores. The Josquin Research Project (JRP) is an endeavor to make Renaissance music searchable (see josquin.stanford.edu). The project began as a way to address problems of attribution in the music of Josquin des Prez, the most famous composer of the Renaissance. Having already created a prototype of the most powerful musical search engine in the world, the JRP is developing a range of user-friendly search capabilities and analytical tools that permit scholars to ask new questions of both the Josquin canon and a much wider repertory. The answers to these questions stand to reshape our understanding of Renaissance music.
Giving Form to Fifteenth-Century Music
How does late-medieval music happen in time? This study creates an analytical methodology for understanding musical form. Moving beyond a scholarly tradition rooted in abstract formalisms and note counting, "Giving Form to Fifteenth-Century Music" draws on close readings, corpus study (bolstered by digital tools), and performance to explore the music's moment-to-moment flow. This project takes its inspiration from contemporary discourses about time-bound aesthetic experiences in the literary and visual arts, while registering an important shift to a clock-bound way of life that occurred during this period. Treating music alongside feasts, jousts, paintings, buildings, and liturgy, this project adopts a multidisciplinary, analogic approach that aims to bring modern audiences closer than ever before to the experiences of late-medieval musicians and listeners. It also invites readers to think harder about today's fragmented, accelerated temporality.