2005, 2008
James Krapfl
Doctoral Candidate
University of California, Berkeley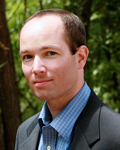 Velvet Czechs, Gentle Slovaks: The Geography of Political Culture in Revolutionary Czechoslovakia, 1989-1992
My dissertation examines how political culture varied geographically in Czechoslovakia during the period of popular, revolutionary politics from 1989 to 1992. It explains how Czechs and Slovaks mobilized against Communism in 1989, how they claimed spaces for discussion and concerted action in a rapidly expanding public sphere, and how the expectations they formed in 1989 fared in the immediately ensuing years. It analyzes the social and cultural background of the revolutionary experience; the roles of regionalism, nationalism, and ethnic identity as cleavage factors; the relationship between symbolic and political representations of community; and the theory and practice of revolutionary non-violence.
Revolution with a Human Face: Politics, Culture, and Community in Czechoslovakia, 1989-1992
This is a history of popular political culture in Czechoslovakia from the onset of revolution in 1989 to the dissolution of the Czecho-Slovak federation in 1992. It looks past intellectual and political elites to consider the words and actions of ordinary citizens throughout the country, asking what the revolution and their participation in it meant to them initially, and how this meaning changed. This project identifies the popular ideals of the revolution and elucidates their origins, and analyzes the rituals, moral codes, and myths that Czechoslovaks developed in 1989 and that continue to inform public life. The findings argue that human relations were at the heart of the popular revolution, which can be interpreted as a reconfiguration of sacrality.