2010, 2020
Gregory E. O'Malley
Associate Professor
University of California, Santa Cruz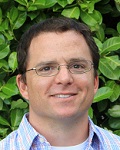 Final Passages: The British Intercolonial Slave Trade, 1619-1807
"Final Passages" explores an often overlooked aspect of the forced migration of African laborers to the Americas—their dispersal after the ocean crossing. For hundreds of thousands of Africans, the slave trade journey continued after their arrival in an American port. The project identifies and quantifies the major routes of this phase of the slave trade, suggests its significance in Atlantic commerce, and recounts the experiences of the African captives who endured it.
Expansion of the Intra-American Slave Trade Database
The Intra-American Slave Trade Database currently documents more than 11,500 trading voyages that moved enslaved people from one part of the Americas to another. It includes voyages as far north as Newfoundland and as far south as Argentina. When launched online in 2018, the database focused on the trafficking of African-born individuals in the seventeenth and eighteenth centuries. The project is now expanding into the nineteenth century to include more information on forced movements of enslaved people born in the Americas. This expansion adds thousands of additional voyages to the database, mostly in the United States and Brazil, and improves information about previously documented voyages delivering captives to Spanish America. Along with new data, the project is adding lesson plans to help K-12 and university instructors incorporate the database into curricula. These enhancements are made possible by expanded collaboration, with scholars at various career stages joining the project team.