2004, 2010
Eugenia Lean
Associate Professor
Columbia University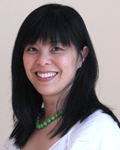 The Case of Assassin Shi Jianqiao: Female Sentiment and the Making of a Modern Public in Nineteen-thirties China
By examining one of the most sensational crimes of sentiment in modern China, the trial of Shi Jianqiao (a woman who assassinated a warlord to avenge her father's death), my project investigates the rise of the unprecedented moral and political authority of "public sympathy." Such public emotionalism came to bear upon judicial proceedings, pose a challenge to the authoritarian rule of the Guomindang (Nationalist) state, and serve as an object of derision for intellectuals invested in defending their position as cultural arbiters in an era of mass culture. This study sheds light on the rise of a new "public," the political and judicial significance of emotions, and the way in which new urban institutions (e.g., mass media and a reforming legal system) impacted state and society relations.
Global Soap, Local Desires: Transnational Circuits of Science and Commerce in Modern China
In early twentieth-century China, soap was an object of public fascination that appeared in missionary translations of science writing, articles on how to produce cosmetics at home, and columns on health and beauty. Soap even emerged at the center of international disputes over trademark infringement. Drawing from the history of science, consumer culture studies, and postcolonialism, this work traces soap's transition from object of colonial science to mass commodity to examine how the rise of a transnational commercial culture helped create desire for, as well as anxiety about, the modernity associated with modern science. It sheds light on the colonial transfer of technology, modern China's consumer culture, and China's role in shaping global law and commerce.