2019
Elizabeth Son
Associate Professor
Northwestern University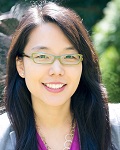 Performing Redress: Military Sexual Slavery and the Transpacific Politics of Memory
This dissertation examines a range of Asian and Asian American performances that deal with the history of Japanese military sexual slavery during World War II. Military sexual slavery involved the coercion of an estimated 200,000 Asian girls and young women, euphemistically called "comfort women," into sexually servicing Japanese troops. It investigates how survivors, activists, and artists have utilized different modes of performance (protests, trials, theater, dance, and testimonial acts) to contest the transnational suppression of this history. Drawing from theoretical and methodological frameworks in performance studies, cultural studies, and gender and sexuality studies, this project traces international collaboration among activists alongside the global circulation of performance practices between Korea, Japan, Europe, and the United States. It argues that these performances should not be seen as disparate events, but as part of a transpacific genealogy of redressive acts that gesture towards alternative sites of redress outside of state-sponsored parameters.
Possessing History: Korean Diasporic Women and the Performance of Persistence
This book examines the interrelationship between Korean diasporic women's experiences of social and political violence, place, and performance. It focuses on how these women use embodied practices in different social and cultural sectors to practice the Korean concept of innae (persistence). These performances of innae have taken place in the aftermath of the division of the Korean Peninsula at the 38th parallel in 1945, the Korean War (1950-53), US militarism on the peninsula (1945-), and immigration to the United States (1953-). In daily practices of innae, Korean diasporic women strive to create a sense of home for their families, to reclaim their stories, and to advocate for justice. The book relies on archival research at community organizations and museums as well as on ethnographic fieldwork in the United States and in South Korea.