2014, 2017, 2020
Ding Xiang Warner
Professor
Cornell University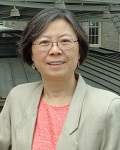 The Culture of Literary Competence and Tang Bureaucracy
This workshop brings together a group of scholars of Tang literature and Tang intellectual and institutional history to examine a selection of texts—including literary works, expository writings, letters, memorials, treatises, biographies and anecdotes—that speak to the process of how literary competence came to vie with aristocratic pedigree as a qualification for office and how it ultimately became a viable path for the upwardly mobile during the Tang dynasty. The aim is to glean from these sources indicators of, and insights into, the correlation between the gradual demographic shift in the composition of the Tang bureaucracy and the emergence of a "culture of literary competence" in this period. In pursuing this inquiry, we aim to develop an interdisciplinary framework for understanding not only the emergence of this "culture of literary competence" but its endurance through the Tang and beyond.

Dates of Workshop: June 21-25, 2015
Location of Workshop: Cornell University
Echoes of the Lanting ji
"Echoes of the Lanting ji" examines a selection of texts of different genres written during the 4th through 12th centuries. Its aim is to identify and interpret their evidence of the Lanting ji's abiding imprint on medieval Chinese literature and cultural life, including investigation of its resonances in later poetic tradition (from subtlest echoes to the collection's shaping influence on the popularity of certain poetic themes and the development of criteria for aesthetic judgment), the role of Wang Xizhi's "Preface to Lanting ji" in transforming the preface genre into a revered category of literary composition, and the extent and nature of this collection's broader cultural and social influences, such as on later literati notions and rituals of interpersonal fellowship.
Lost Narratives of the Great War: Trench Art of the Chinese Labour Corps
This is a study of trench art—3D objects crafted from war-waste materials—produced by members of the Chinese Labour Corps assisting allied forces during and after the Great War. It aims to understand the symbolic and tangible cultural, social, and economic value with which these objects were invested and that accumulated to them through the processes of their production, exchange, and consumption over time, and to bring to light how cultural forces, Chinese and Western, shaped the making and meaning of these objects—how for example investments in social, vocational, and ideological identities, or in the "collective memory" of those who produced and procured them, influenced their design and subsequently transformed their functions within material culture, East and West.