2014, 2022
Dietrich Christian Lammerts
Associate Professor
Rutgers University-New Brunswick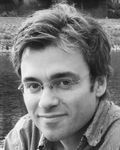 Buddhism and Written Law: A History of Dhammasattha Literature in Burma
Southeast Asia is the only region of the Buddhist world that saw the development of a codified religious law that claimed jurisdiction over both laypersons and monks. As the first book-length study to examine this distinctive legal genre known as dhammasattha ("treatise on law"), this project offers a new account of the development of Buddhist law in early Southeast Asia and demonstrates the centrality of law as a Buddhist discipline in later Burmese history. Based on manuscript and epigraphic sources, it reveals significant shifts in juridical discourse and practice between the seventeenth and nineteenth centuries C.E., which call into question arguments for the uniformity of pre-colonial Buddhist legal culture and the decisive transformative impact of colonial modernity on Burmese law and Buddhism.
The Buddhist Legal Treatise of Manusara (Manusara dhammasattha): A critical edition and translation of the Pali text and a translation of the Burmese commentary (nissaya) of 1651–2 CE, with a Pali-Burmese-English glossary of legal terms.
The Manusara dhammasattha is a Buddhist legal treatise coauthored in Burma in 1651–2 CE by a monastic vinaya scholar and a lay jurist. The text comprises 525 Pali verses and a vernacular Burmese commentary (nissaya) thereon. The treatise claims jurisdiction over the entire Buddhist community, including sangha and laity. It promulgates substantive laws related to criminal, civil, and ritual affairs, and discusses judicial procedure as well as questions of Buddhist jurisprudence and legal theory. This project will result in an annotated critical edition and translation of the Pali verses and a translation of the vernacular commentary based on all surviving manuscript witnesses to the text. It will also include as an appendix a Pali-Burmese-English glossary of Buddhist legal terminology.