2006, 2011
Cornelia B. Horn
Assistant Professor
Saint Louis University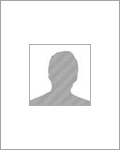 Children from Christ to Constantine: Examining children's roles between the call to asceticism and the attractions of family life in Christian, Greco-Roman, and Jewish literature as a tool to revealing stages of the development of early Christianity.
The project fills a lacuna in historical and literary studies of Greco-Roman, early Christian, and Jewish conceptions of household structures and family life. Taking a feminist-liberation and historical-critical approach, it examines children in early Christian letters, gospels, and acts from the first three centuries CE, investigating the roles and struggles of children caught in between the Christian call to asceticism and the tradition of valuing family life in ancient cultures. The book examines children as historical persons and as literary characters. It is driven by the question of how "childhood" and "children" can be a measure of the development of early Christianity at a time when the religion could not rely on official support, but relied on established concepts of family life.
The Reception of Apocryphal Traditions: Bridging Islam and Christianity in the First Millennium
This examination of interactions between early Islamic and normative ancient Christian literatures gives rise to a new hypothesis of the transmission mechanism and conceptual framework that plausibly describe the presence and significance of Christian apocryphal texts in the Qur'an and in the Islamic presentation of New Testament figures. First stands the new insight that the Qur'an itself is part of the transmission history of Christian apocryphal stories. The second aspect concerns the pre-Qur'anic transmission history, including the roles of pre-Islamic Arabic poetry, Syriac Christianity, and Manichaeism. The third aspect accounts for the important observation that later stages of the reception of Christian apocrypha reveal the influence of Islam on the shape of Christian literature.