2004, 2017
Andrew Zimmerman
Professor
The George Washington University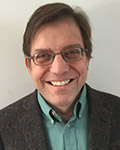 The Tuskegee Expedition to German Togo: Transatlantic Social Science and the Globalization of the New South
This project uses an expedition sent by the Tuskegee Institute to German Togo to argue that German and American social scientists, educators, and colonial officials cooperated to spread to Africa the New South ideology of the "Negro" as a means of understanding and controlling African labor. Making Africans like American "Negroes" would, it was hoped, bring African cotton production to American levels. Thus what appear as peculiarly American or German ideas of race, social science, and social policy were in fact worked out in transatlantic collaboration in colonial Africa. The history of Tuskegee in Togo further suggests that the global impact of social science and social policy occurs as much through the failures as through the successes of policy goals and ideological assumptions.
Conjuring Freedom: A Global History of the Civil War
"Conjuring Freedom" highlights the decisive role played by international black and white revolutionaries in the American Civil War. Departing from common accounts centered on national elites, it shows how transnational plebeian political cultures, particularly African-American conjure and German-American communism, turned a war to preserve the Union into a revolution against slavery. Even though Union authorities depended on this revolution from below for their early military successes, particularly in the West, they also regarded it as a threat to a status quo they wished to defend. This project not only recasts how we understand the Civil War but also provides a model for writing transnational history from below.