2007, 2018
Allyson M. Poska
Professor
University of Mary Washington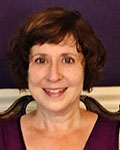 Iberian Regionalism and the Formation of Gender Norms in Colonial Spanish America: an Examination of the Gender Expectations of Galician Immigrants to Buenos Aires During the Eighteenth Century
This study examines the social and sexual behaviors of immigrants from the Spanish region of Galicia to Buenos Aires during the eighteenth century. Using archival documentation in both Spain and Argentina, it uses a variety of indicators including illegitimacy rates, inheritance patterns, women's involvement in legal and commercial activities, and religious practices. This study also examines the influence of regional endogamy and the formation of immigrant networks in colonial communities. Based upon comparisons with research on Galician women, it assesses the degree to which immigrants maintained the regional gender norms of their birthplace or adopted new expectations about women and sexuality in the colonial context.
Contesting Equality: Smallpox Vaccination in the Spanish Empire, 1803-1810
In 1803, Charles IV initiated a campaign to vaccinate the diverse populations of the Spanish Empire against smallpox, opening vaccination rooms across Spain and sending the vaccine around the globe with the Royal Philanthropic Expedition. This project explores the complex responses to the campaign as it challenged traditional racial, gender, and political hierarchies. The grant will support research at archives in Madrid and La Coruña in November and December of 2018.