Board, Board Executive Committee, Investment Committee
Jimena Canales
Vice Chair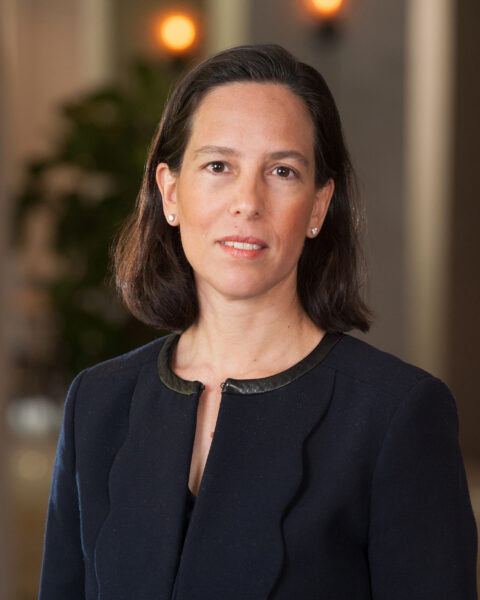 Jimena Canales is an expert in nineteenth and twentieth century history of the physical sciences, working for a better understanding of science and technology in relation to the arts and humanities.
She received an MA and PhD from Harvard University in the History of Science and a BSc in Engineering Physics from the Tecnológico de Monterrey. Her first book, A Tenth of a Second: A History explored the relation between science and history as one of the central intellectual problems of modern times. Her second book, The Physicist and the Philosopher: Einstein, Bergson and the Debate That Changed Our Understanding of Time has been translated in Chinese, Greek, Spanish and excerpted in other languages. Her third book Bedeviled: A Shadow History of Demons in Science, translated as L'ombra del diavolo: Una storia dei demoni della scienza and covering four centuries of scientific discovery, was recently awarded the "Cosmos Prize" for science popularization. Her scholarly work on the history of science has been published in Isis, Science in Context, History of Science, the British Journal for the History of Science, and the MLN, among others. Her work on visual, film, and media studies has appeared in Architectural History, Journal of Visual Culture, and Thresholds. She writes for general readers, publishing in Aperture, Artforum, WIRED, Nautilus, The Atlantic, and The New Yorker.
Canales is currently Vice-President of the Board of the American Council of Learned Societies (ACLS). She was previously the Thomas M. Siebel Professor for the History of Science at University of Illinois, Urbana-Champaign, an Associate Professor at Harvard University, and senior fellow at the IKKM (Internationales Kolleg für Kulturtechnikforschung und Medienphilosophie) in Germany, which she later joined as a member of its scientific advisory board.
Canales has received the "Cosmos Prize," the "Prize for Young Scholars" of the International Union of History and Philosophy of Science, and the Charles A. Ryskamp research fellowship award from the American Council of Learned Societies (ACLS). She has been a visitor at various universities and research centers including the Max Planck Institute for the History of Science in Berlin, MIT, the Princeton-Weimar Summer School of Media Studies at Princeton University, and has lectured widely nationally and internationally, presenting her work at the BBC, the Musée Georges Pompidou, the 11th Shanghai Biennale, and the Serpentine Gallery in London, among others.